A SPRING 2021 UPDATE FROM US
Somehow, it's already spring, and we're diving into a full and busy year. In an effort not to let the day-to-day simply rush by, we decided to pause and take down a few notes. Below is what we've been up to and are eager to share.
GROUNDBREAKING
Corvidae, a co-op project in collaboration with our friends at
Frolic
, is breaking ground in the next few months. It's also ground breaking: This project includes ten co-op residences of varying sizes that lower the barrier to homeownership, providing people a chance to break the cycle of paying rent every month. Sign up for the
Frolic newsletter
if you'd like to stay in the loop on this project.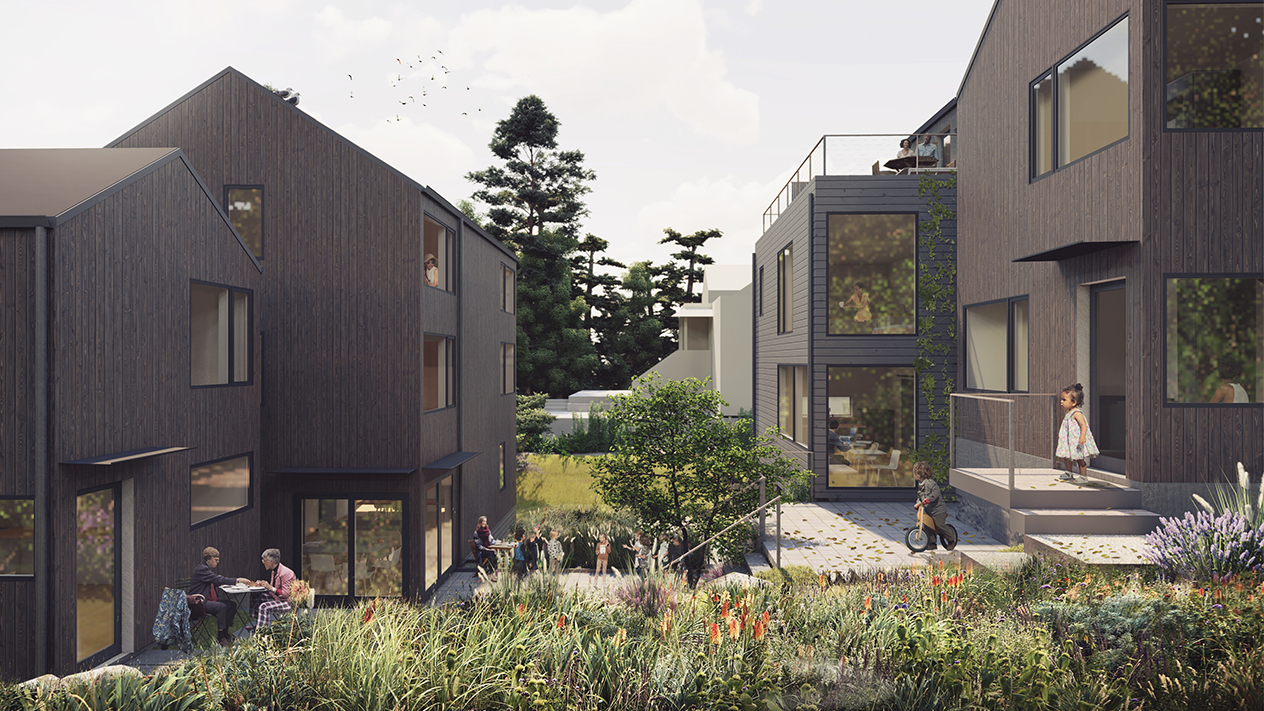 COMMUNITY
Allied8 has been working with a group of Black community activists and Black homeowners in the Central Area to pin point areas in the Seattle Municipal code that adversely affect Black Legacy Homeowners, a new term we hope to add to the Seattle Municipal code in 2021. We are in active discussions with the Office of Planning & Community Development and the Office of Housing regarding these policy changes. Affordable housing advocate Ruby Holland (below) joined us in creating the Central Area Anti-Displacement Project, finding creative ways homeowners can leverage the value of their property to generate extra income to offset rising property taxes. For more on Ruby's work, check out
this piece
in Crosscut.
THE SAN JUAN ISLANDS ARE BOOMING
Barbara had the chance to visit the San Juan Islands to meet with a homeowner hoping to add a garage with a dwelling unit above to their single-family lot with this unbeatable view.
NEW TECH
In a project on Orcas Island, we're working to salvage as much of the existing history and grit of the barn shown below. We decided to apply 3D material scanning to inventory the materials and enable ourselves to design accurately with what we have. The barn will become a multipurpose space and serve partly as a wine cellar.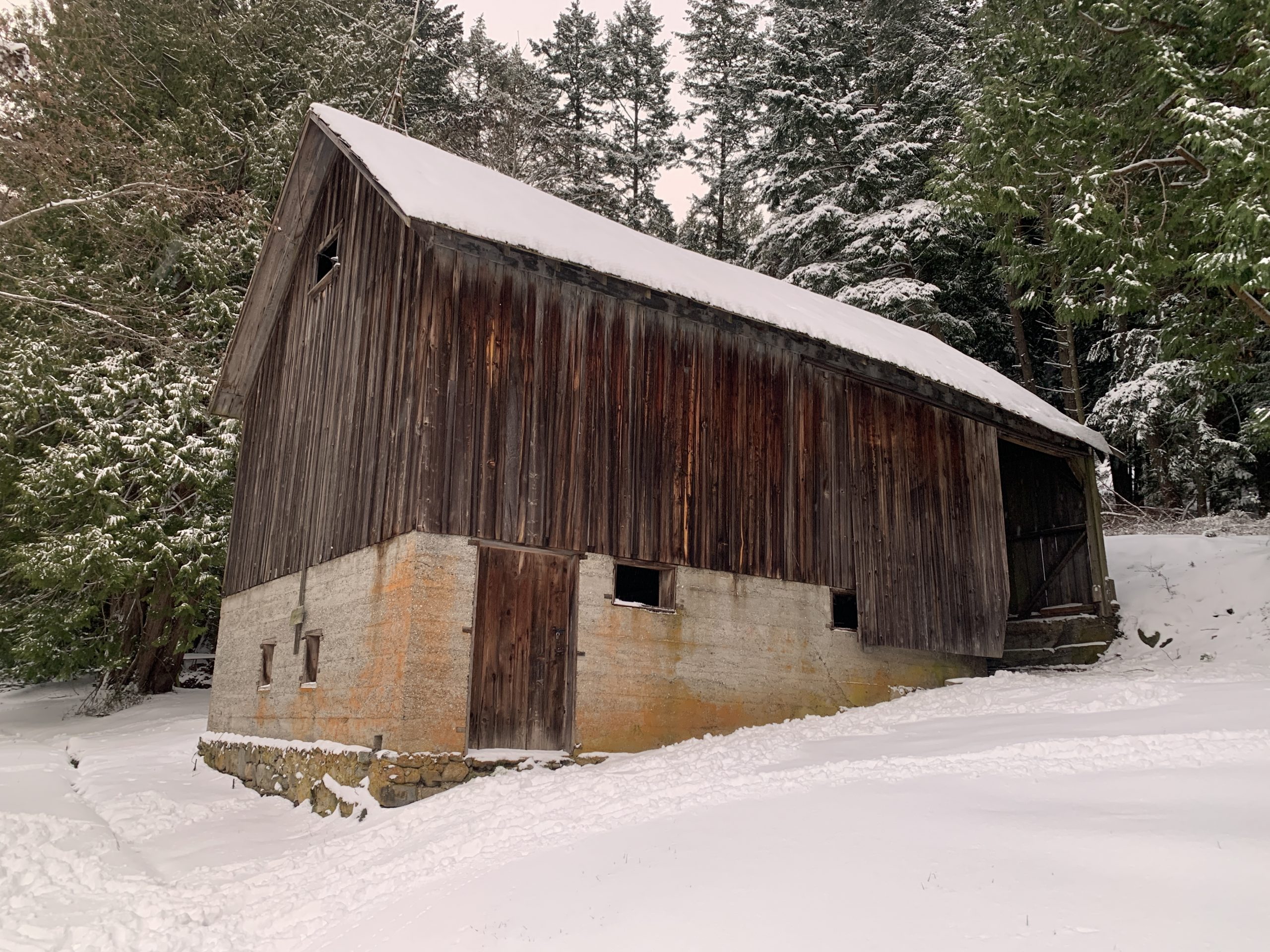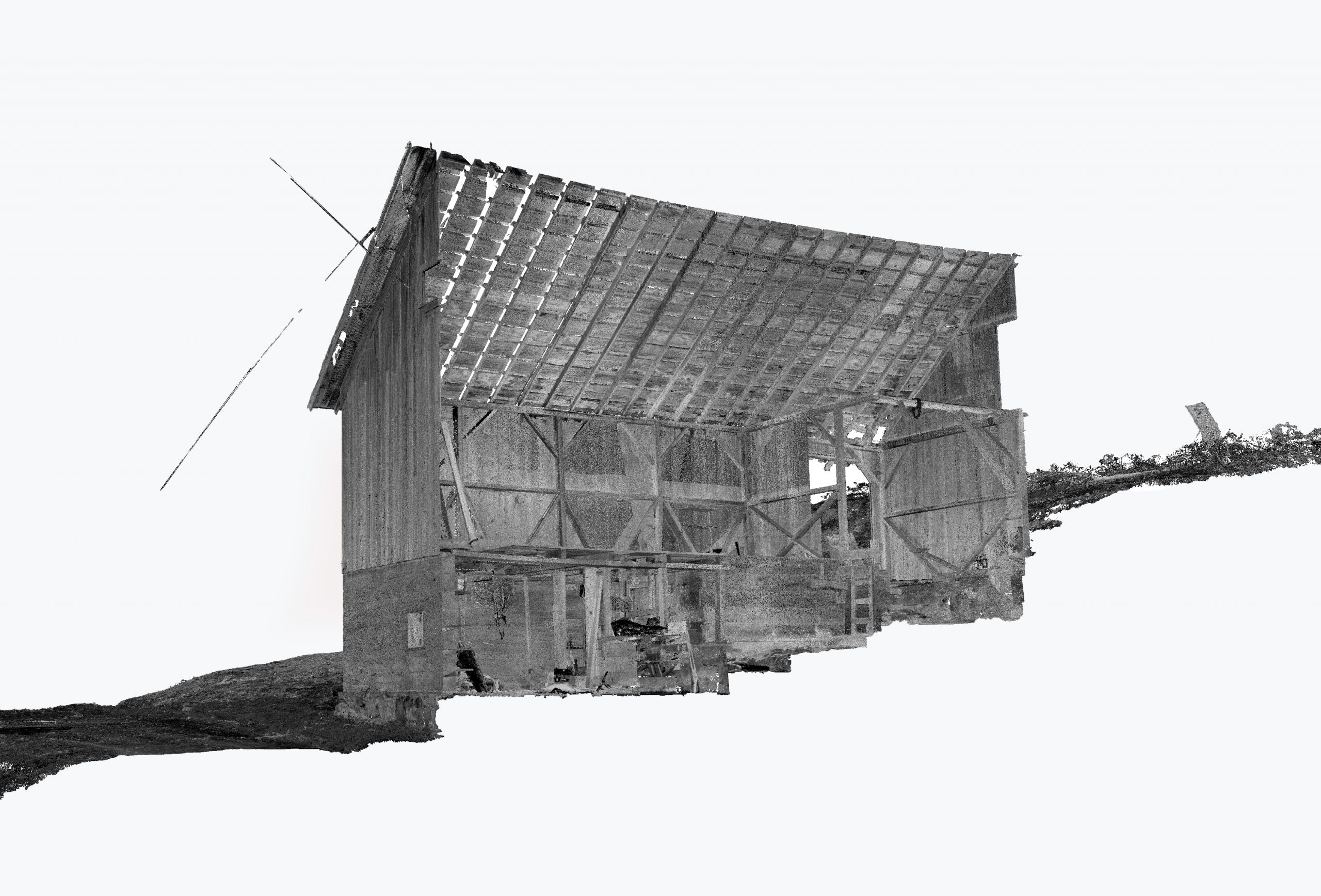 IN THE PRESS
We were thrilled to receive a feature in
Azure Magazine
on our work with
Grayscale Design Studio
for
Northwest Harvest
- a food justice organization and community market that has worked incredibly hard during the pandemic to help connect food to those experiencing food insecurity in our State.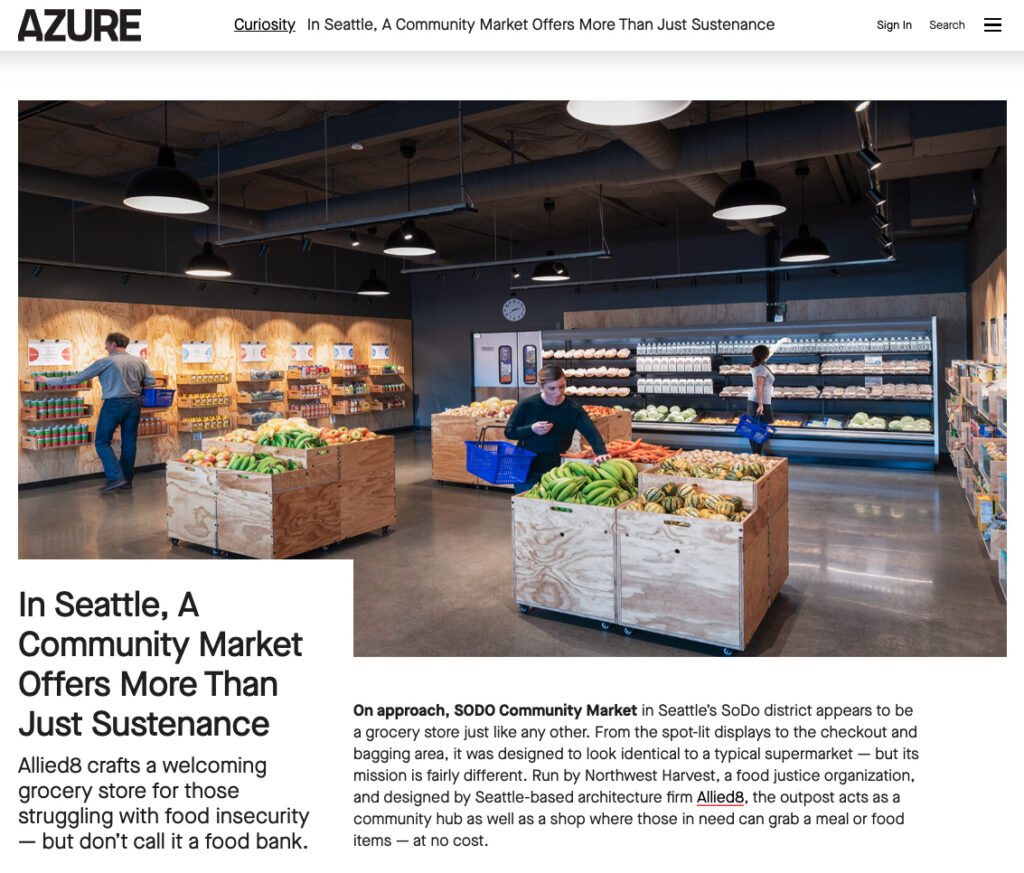 Thanks for following along! Don't hesitate to ask any questions or follow up with us.
- Stefan, Barbara, Jessica, Matías, and Leah