With homeowners who were trading in their traditional and colonial lifestyle with a desire for modern design, we began work on a redesign that would acknowledge their love for modern architecture, but keep a hint of a traditional aesthetic. INSERT: the gable roof.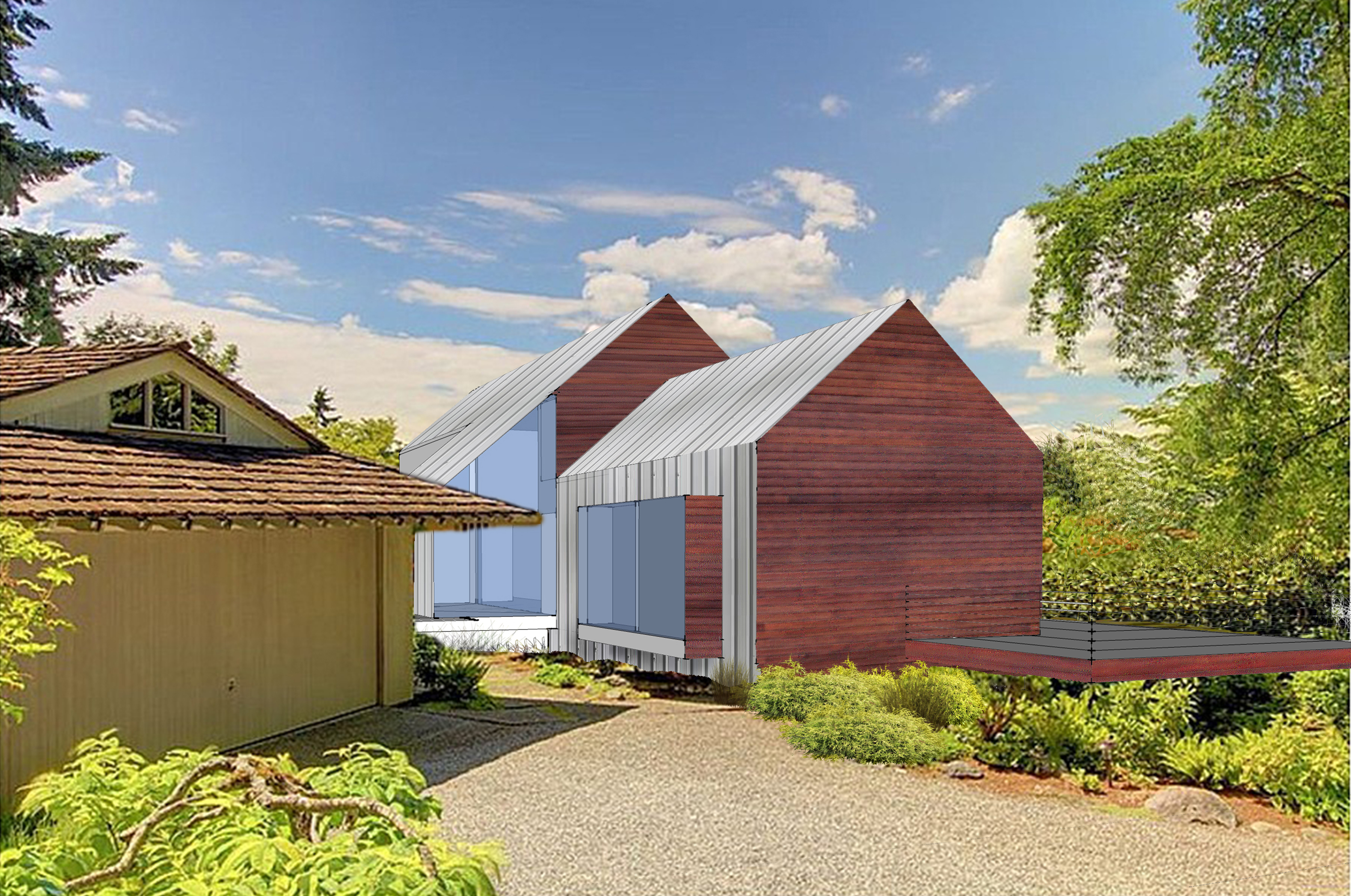 As one of the earliest roof forms to ever top a house, the gable style roof is one that even children associate with their symbol of a home.  Once seen as a traditional shape of construction, this structure was replaced by the international style of the mid-20th century. Flat roofs and slightly sloped roofs became the standard for modern design as designers and architects began to embrace more simplified forms.
Now don't get us wrong, we love our fair share of low sloping and flat roofs as we have used them in many of our projects. However, with homeowners who are in such a transition from traditional to modern, we decided to look back on the classic design principals to create a marriage between old and new.  The modern barn, as we like to call it.  No overhangs, steep slope, and modern window configurations all lend to an aesthetic that is still very modern, but gives a salute to the traditional style that predates it.  A final benefit? Vaulted ceilings on the interior! Here are a few images from our schematic design phase. Diagrams, Floor Plans, and quick renderings give a feel for how the house will be laid out and experienced for these new clients!