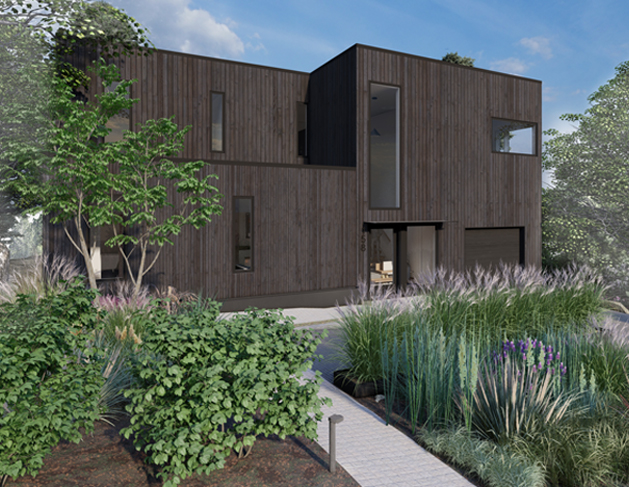 2022 Updates
Looking back on six (!!) completed projects, great collaborations, a growing international team, and some notes from our local world in Seattle.
COMPLETED PROJECTS
This year, we were able to finish and photograph six projects! We're grateful to have worked with so many amazing clients and talented collaborators on this work, including
Color and Design Studio
,
DEI/Dibble Engineers
,
Rafael Soldi Photography
,
Envision Remodels
,
Strong Work Structural Engineering
,
Leicht Seattle
,
Memo Furniture,
Swenson Say Faget
,
D.A. Hogan & Associates
,
Ohno Construction
, and AMA Construction.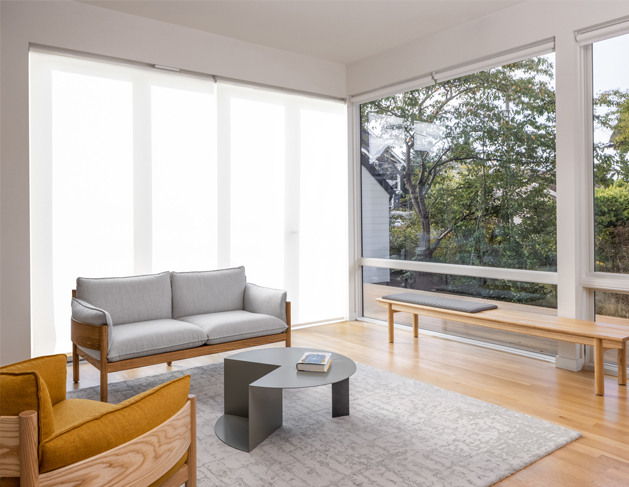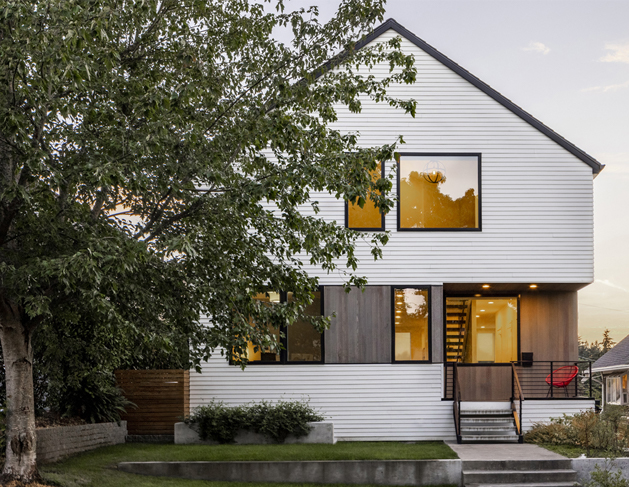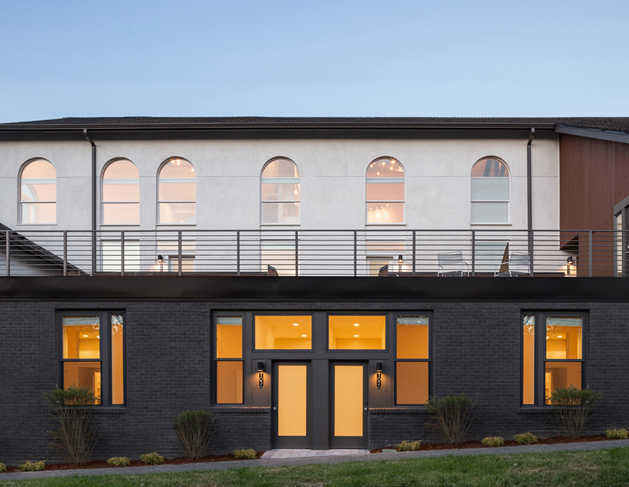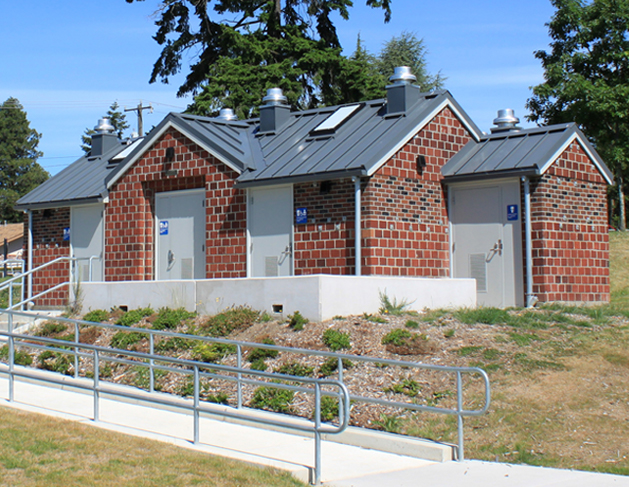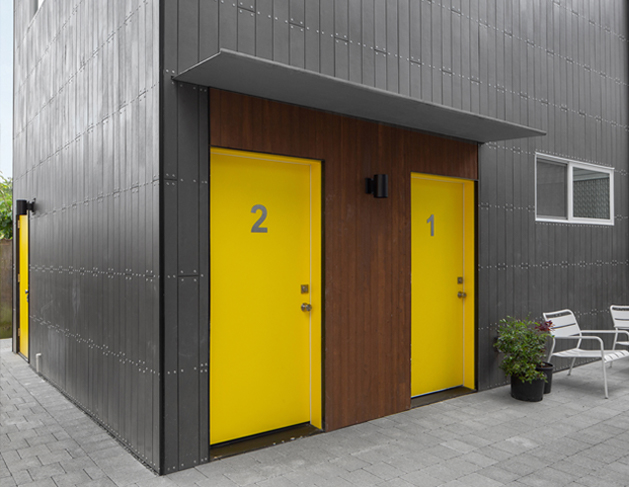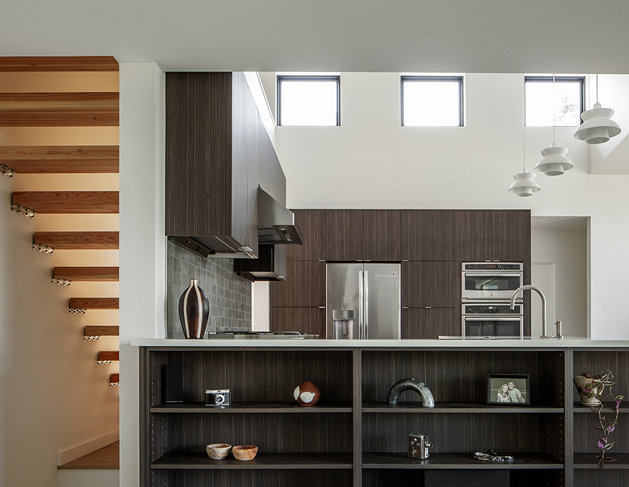 HOLIDAYS AROUND THE WORLD
In 2021, we became an internationally rooted team–Architectural Designer Matías Bervejillo is working with us from Uruguay, and Office Administrator & Architectural Drafter Jessica Aceves is working with us from California. We're really lucky to have them on our team! Here's how the holiday season looked from Uruguay (left) and California (right!)–a sharp contrast to our snowy Seattle.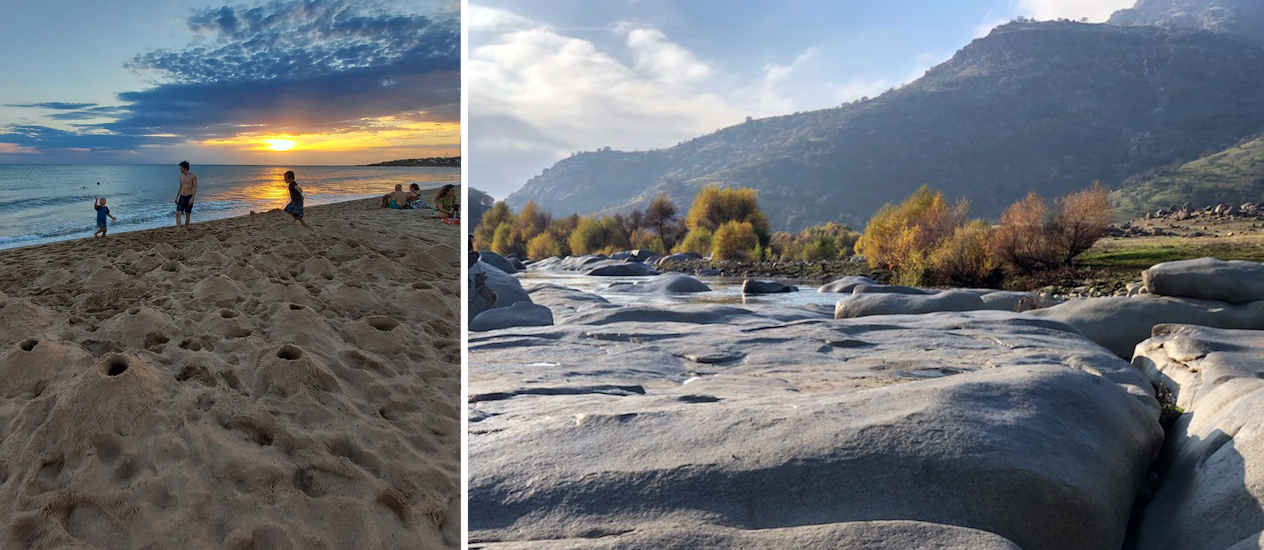 WELCOME TO ALLIED8, HANNAH!
We're excited to welcome Hannah Kramer to our team as an Architectural Designer! A St. Louis, MO, native, Hannah received her Professional Masters Degree in Architecture from the University of Kansas in 2014, and subsequently moved to Seattle! She is currently working toward her licensure. She comes to Allied8 with deep knowledge of infill multifamily and mixed use housing projects, with a special knack for ensuring projects meet ADA standards.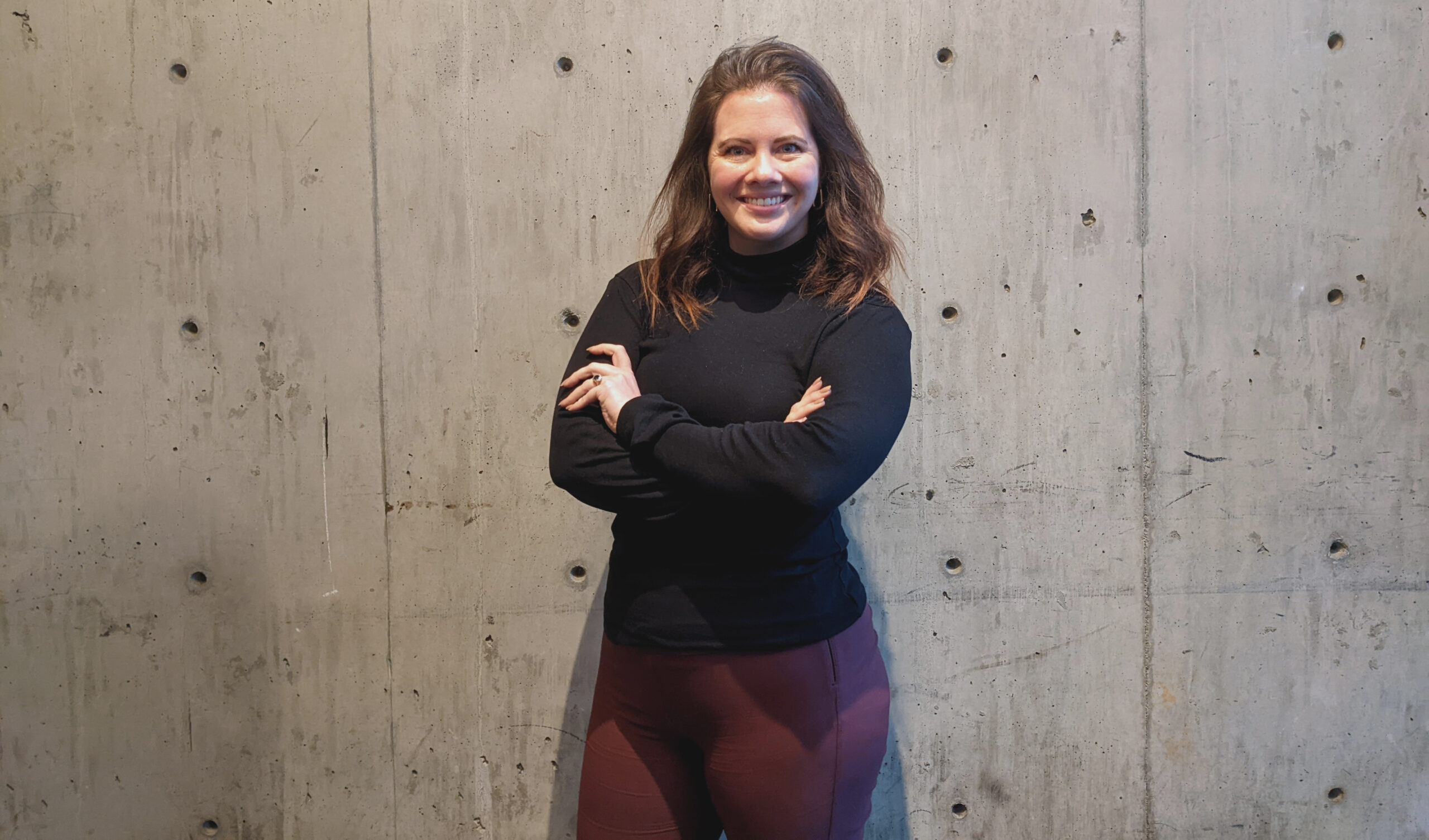 "Aside from traveling and silently correcting your grammar in my head, some of my favorite pastimes include reading just about any book I can get my hands on, sketching & hand-lettering, completing crossword puzzles in pen, camping and hiking in the majestic Pacific Northwest, singing, cycling, yoga, and encouraging my friends & family to expand their palates by trying new sour beers."
THE ORCAS ISLAND HOME IS DRIED IN...
The Orcas House, a 1,300 SF cabin in the woods, is coming together! With siding finishing in the coming weeks, we can't wait to see this home come to finish this summer.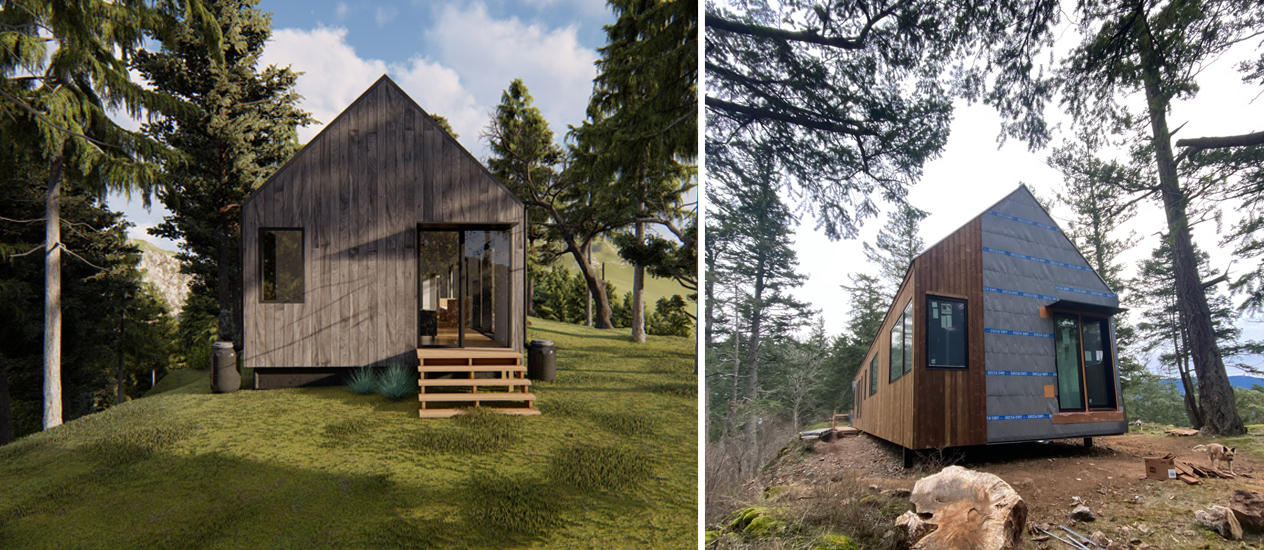 The House is sited on the top of a ridge affording views to the south toward East Sound and views to the north toward the Salish Sea, Sucia Island and downtown Vancouver B.C., connected to the earth in only six locations, sitting upon a steel moment frame.
KSHAMA SAWANT STAYS - AS SHE SHOULD!
We celebrated the recent affirmation that Seattle City Council member Kshama Sawant should remain in her position, after she was challenged by a recall. The reason for the recall was a misappropriated $1500 of campaign funds, for which she apologized. Kshama's work and advocacy is critical for the work we do every day, particularly her focus on affordable housing and anti-displacement measures. Since she was elected to the City Council in 2013, she has passed the $15 minimum wage, she's improved the Renter's Bill of Rights in favor of low income renters (those most at risk of eviction) and she was a critical force in passing the "Amazon Tax" which will fund such things as affordable housing, investments in green energy and tiny house villages for the unhoused.
TRANSIT ORIENTED DEVELOPMENT ALONG THE SOUTH SOUNDER LINE
We have begun design work on a small transit oriented residential development in Sumner, Washington, just blocks from the local Sounder station. In 2020, we worked on feasibility studies for mixed use transit oriented development in Puyallup–what we learned is that the small towns along the Sounder line are vibrant communities. More housing in these communities creates more access to jobs and affordable homes, and the Sounder creates access to Seattle, Tacoma and Everett. A commute to Seattle from Sumner on the Sounder Train costs $9.50 round trip and takes 40 minutes each way; rents in Sumner are 35% less than Seattle, and average homes cost 40% less in Sumner than in Seattle. The comprehensive plans for towns like Sumner, Puyallup and Auburn are thirsty for affordable housing that are within walking distance of the Sounder train, and working on projects like these fuels our passion for access to well-designed, more affordable homes. We are excited to see where this project goes.
CURIOUS TO SEE IF YOUR HOME IS SUBJECT TO A DISCRIMINATORY COVENANT?
Research by the University of Washington's Seattle Civil Rights & Labor History Project uncovered more than 500 deeds and covenants containing racial, religious or other discriminatory restrictions that apply to at least 20,000 properties across Seattle. They've put together and made public a map of these sites, so you can find out more about the history of the city or your home.
Check out the interactive map here.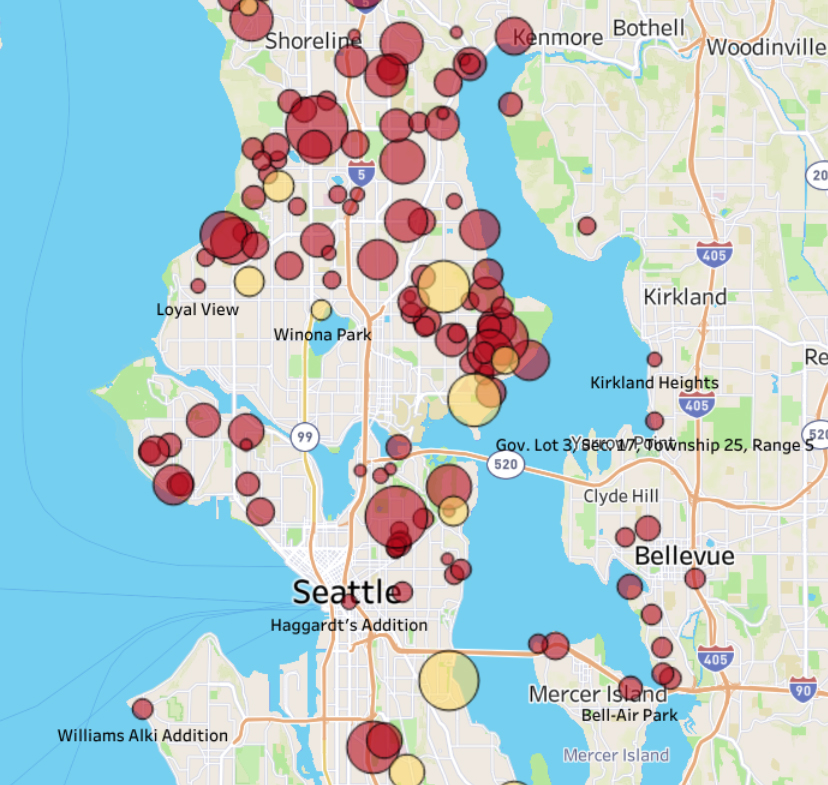 We were lucky to receive coverage this year in a number of great publications, including Interior Design, Azure, GRAY Magazine, ArchDaily, Archello, and The Registry. A full review of the coverage
here.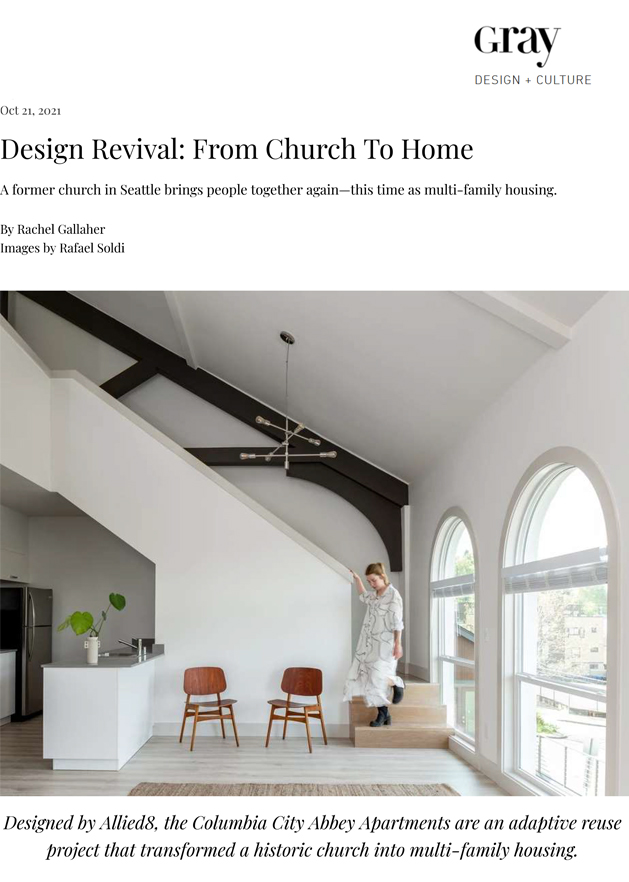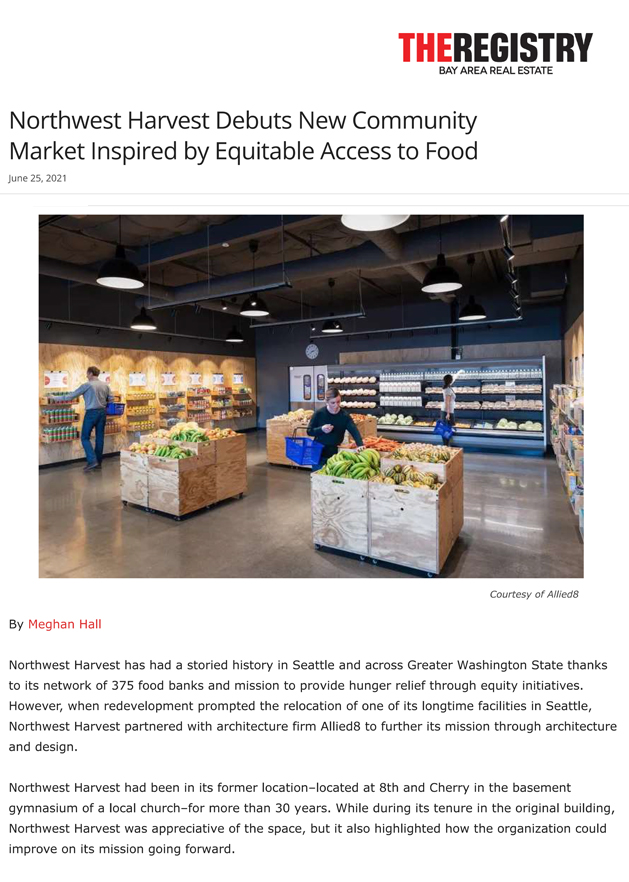 A FALL 2021 UPDATE FROM US
THE QUEEN ANNE HOUSE IS COMPLETE
Following completion of this project in the Spring, we were able to visit a home in Queen Anne which Barbara worked to design from the bottom up. The finished project is a three-level home with an open floor plan at the main level including kitchen, dining, and living, a bedroom level upstairs including primary bedroom and bathroom, and two bedrooms that share a second bathroom. The downstairs area includes a guest room with bathroom, a laundry room, and a media room with wet bar, wine storage and pinball machines. See more of this project
here
! Interior design by
Color and Design Studio
in collaboration with the owner.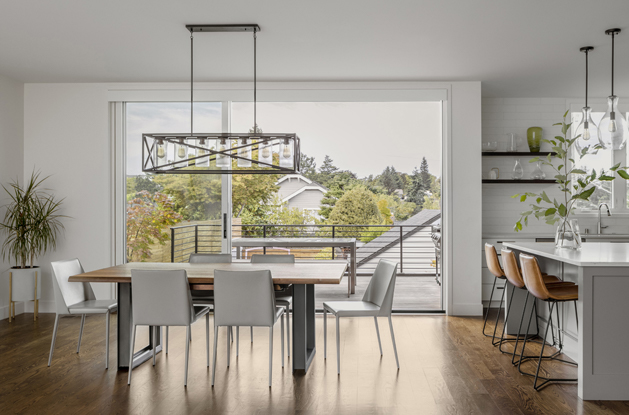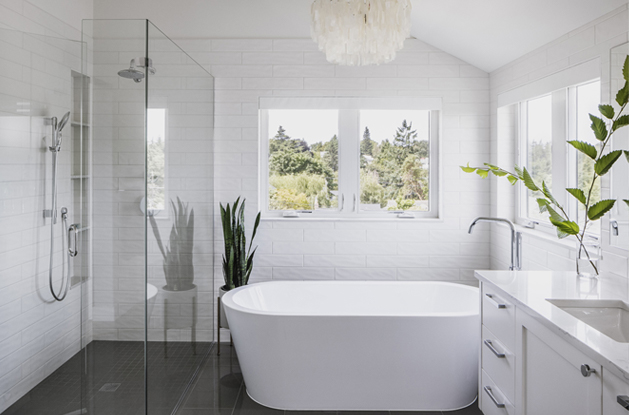 STAGING GREEN LAKE HOME WITH OUR FRIENDS AT MEMO FURNITURE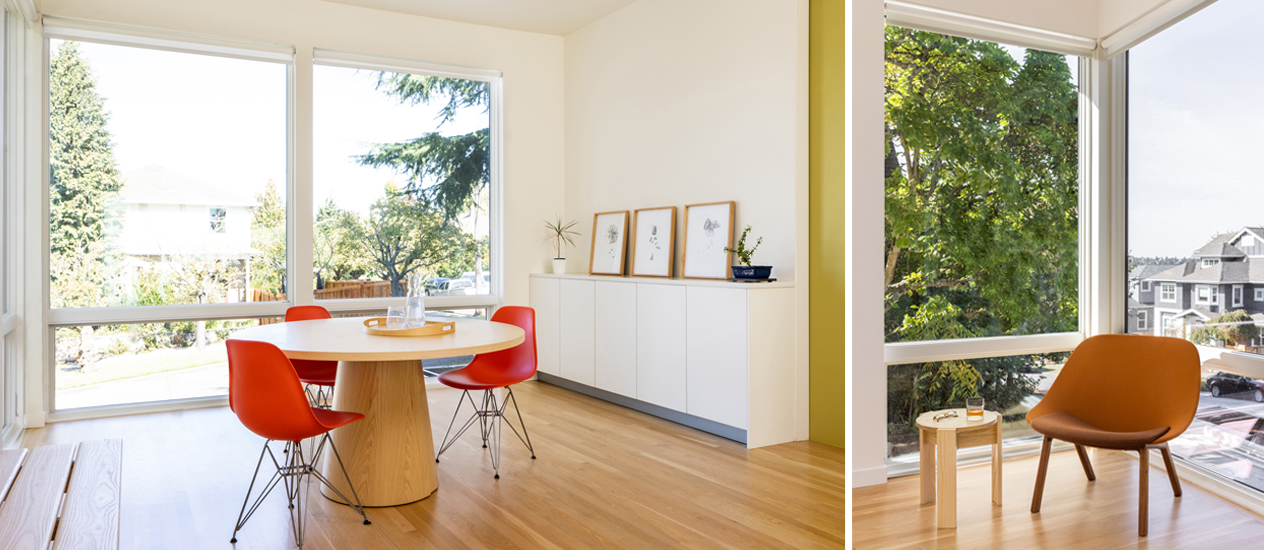 We had the opportunity to work with our friends at Seattle-based furniture design studio Memo to stage one of our completed projects in the GreenLake neighborhood. Their colorful pieces complemented the bright space perfectly–we love how they worked with the architecture! Excited to share more of this home and collaboration soon! See more of Memo's work on their
website
or their
Instagram page
.
THE WALLS ARE UP AT ORCAS ISLAND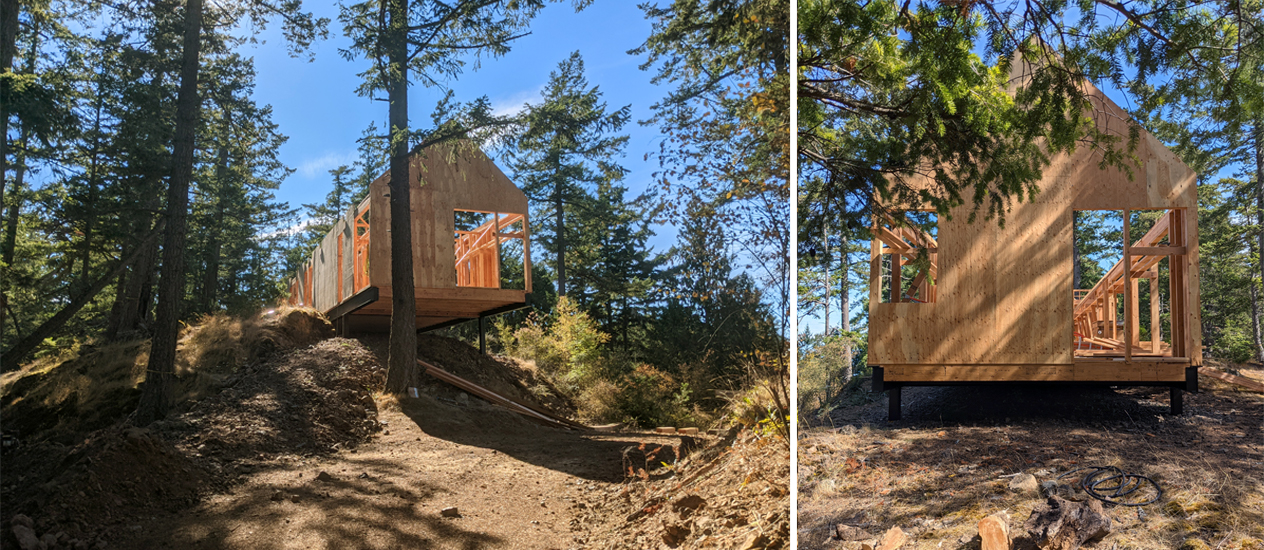 After laying the steel beam foundation this summer, our Orcas Island contractor,
C.A. Reed
, framed the structure. It's finally beginning to look like a home! Attached to the rock in six spots, this project hovers over the hill, and cantilevers off the edge of the slope. Can't wait to see it finish up–hopefully this Spring! Our team on this project includes
Fullscope Northwest
,
Dibble Engineers
, and
Geotest
.
CREATING SAN JUAN HOUSE WITH SITE WORKSHOP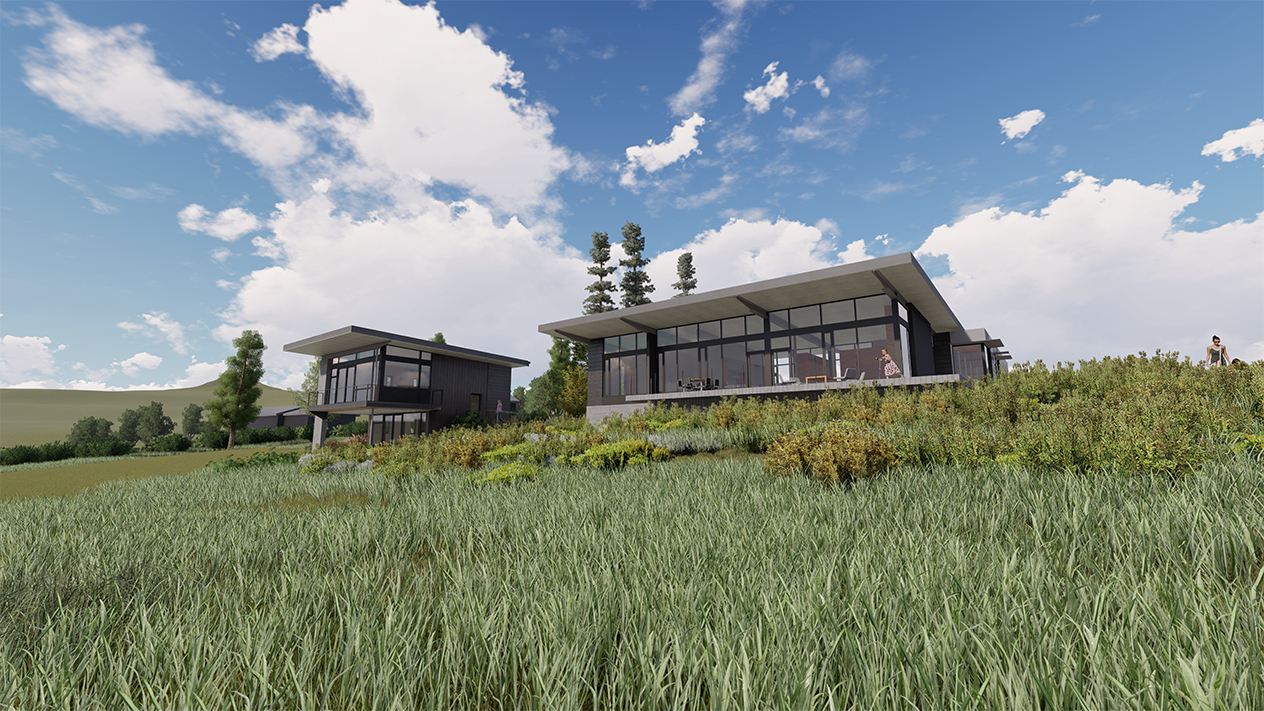 We're excited to work with
Site Workshop
on our San Juan project–they will be rewilding the meadow within which our project sits. Get those invasives out of there! The smaller building was just completed this summer. Now the larger building is on our boards and we're back to collaborating with
Grayscale Design Studio
,
SSF
and
Sider Byers
.
EXCITED TO COLLABORATE WITH THE CENTRAL AREA YOUTH ASSOCIATION (CAYA)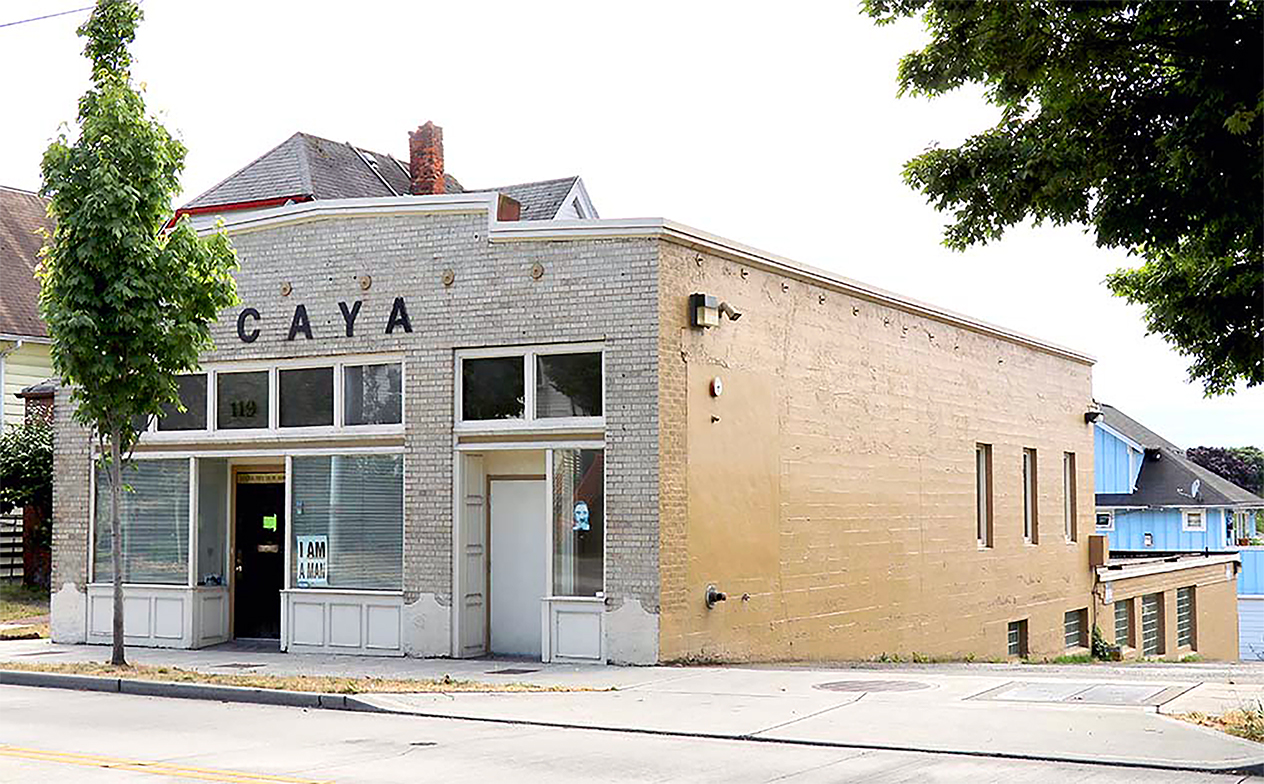 We're excited to continue to work with CAYA to enhance their facilities! During the pandemic, they became a de-facto school, receiving dozens of students a day to help them navigate remote learning–they're a resource the city is lucky to have! KUOW featured their hard work recently, read or listen to this story
here
. More on CAYA and their work
here
.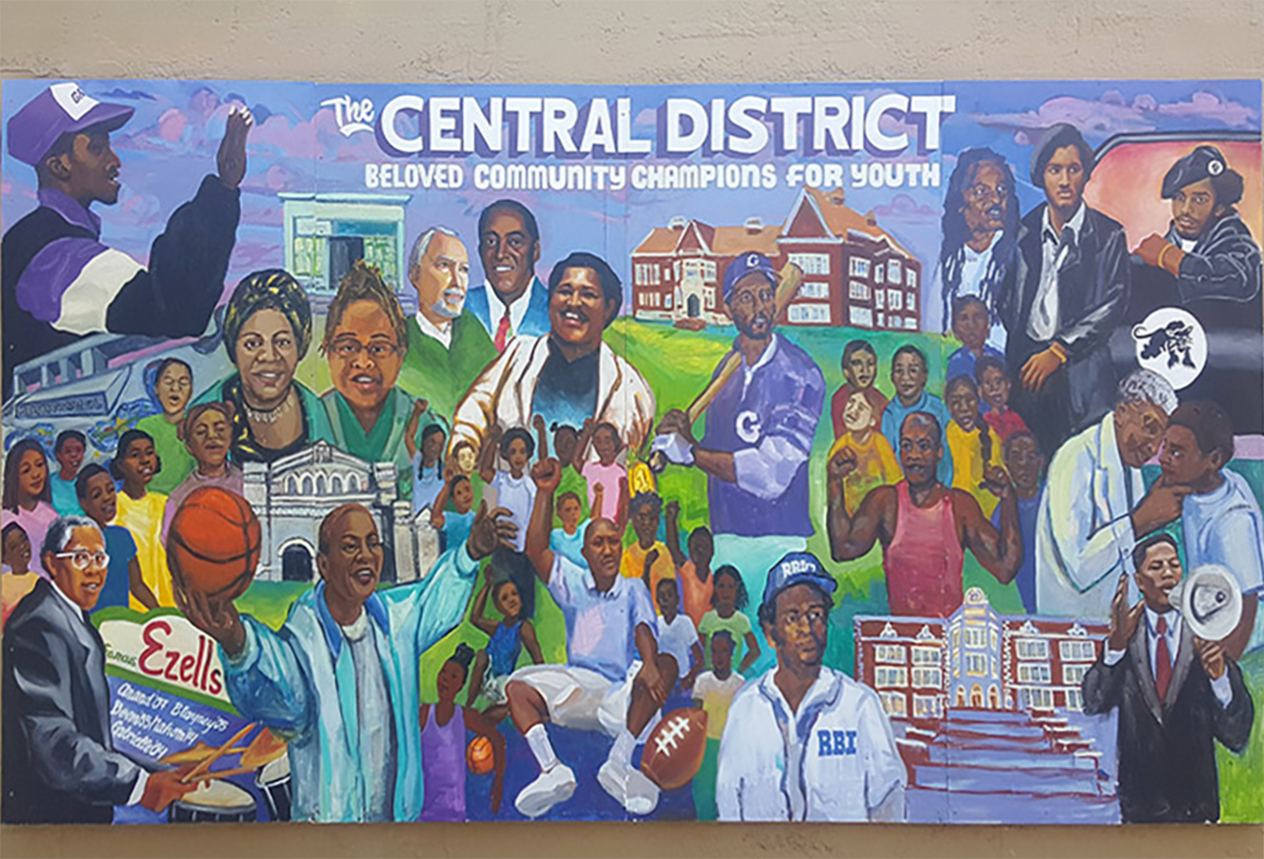 Stefan from our team shared some really wonderful images from his close-to-home travels the last few months–Raging River State Forest on the backside of Rattlesnake Mountain for a bike ride and the Barclay Lake Trail in Mt. Baker Snoqualmie National Forest for a hike. We live in a pretty wonderful place!
A SUMMER 2021 UPDATE FROM US
COLUMBIA CITY ABBEY APARTMENTS IS COMPLETE
Six years in the making, this project is an exciting milestone for us. After being vacant for seven years, our goal was to revive the Abbey into 14 beautiful apartments and 2 small commercial spaces. The abbey was first completed in 1923, and we were able to save the majority of the original structure. Each home within highlights historic architectural moments–dramatically exposed rafters, rounded windows, interesting nooks and exposed brick. No two homes are the same! More photos from this project
here
.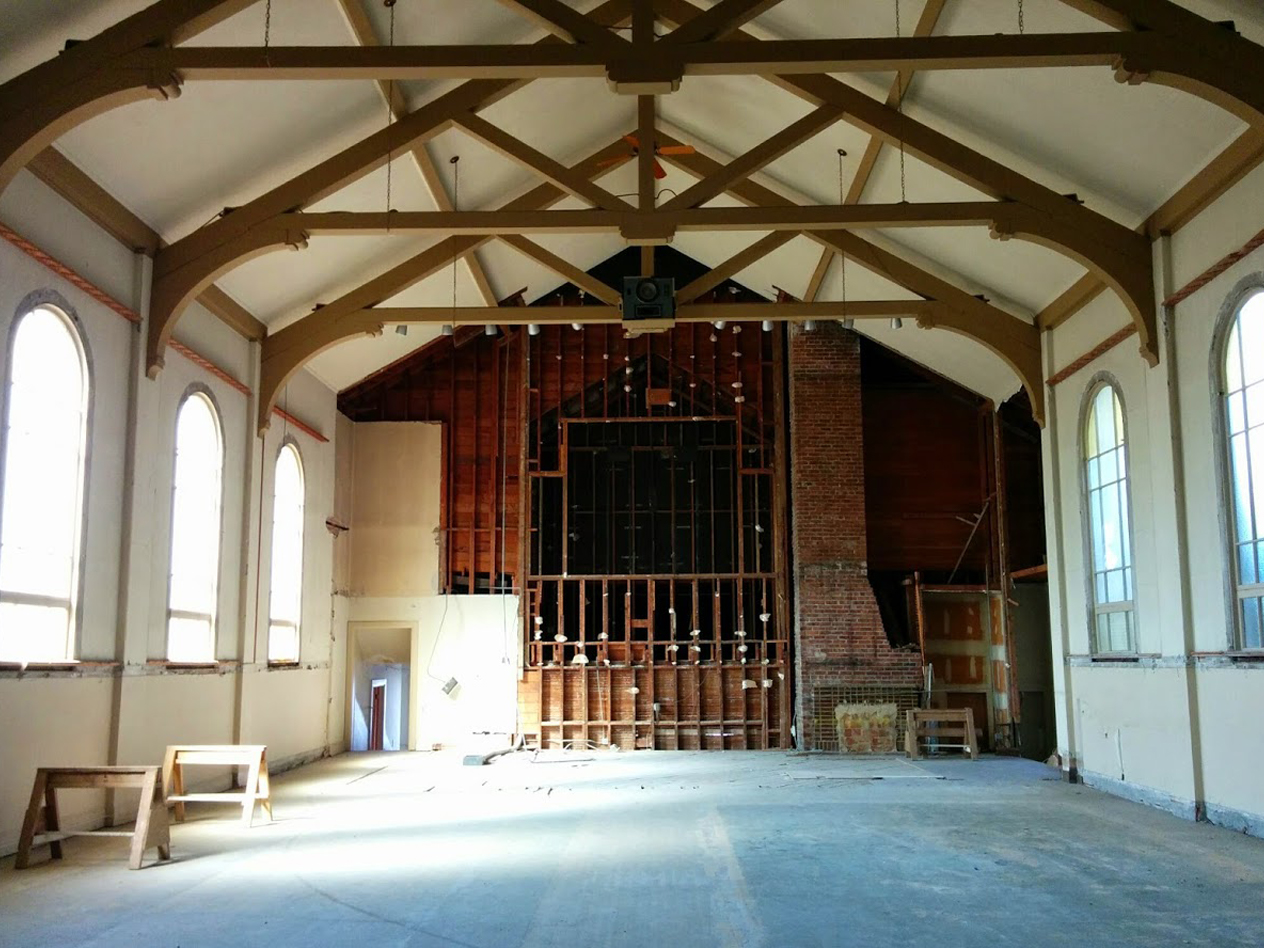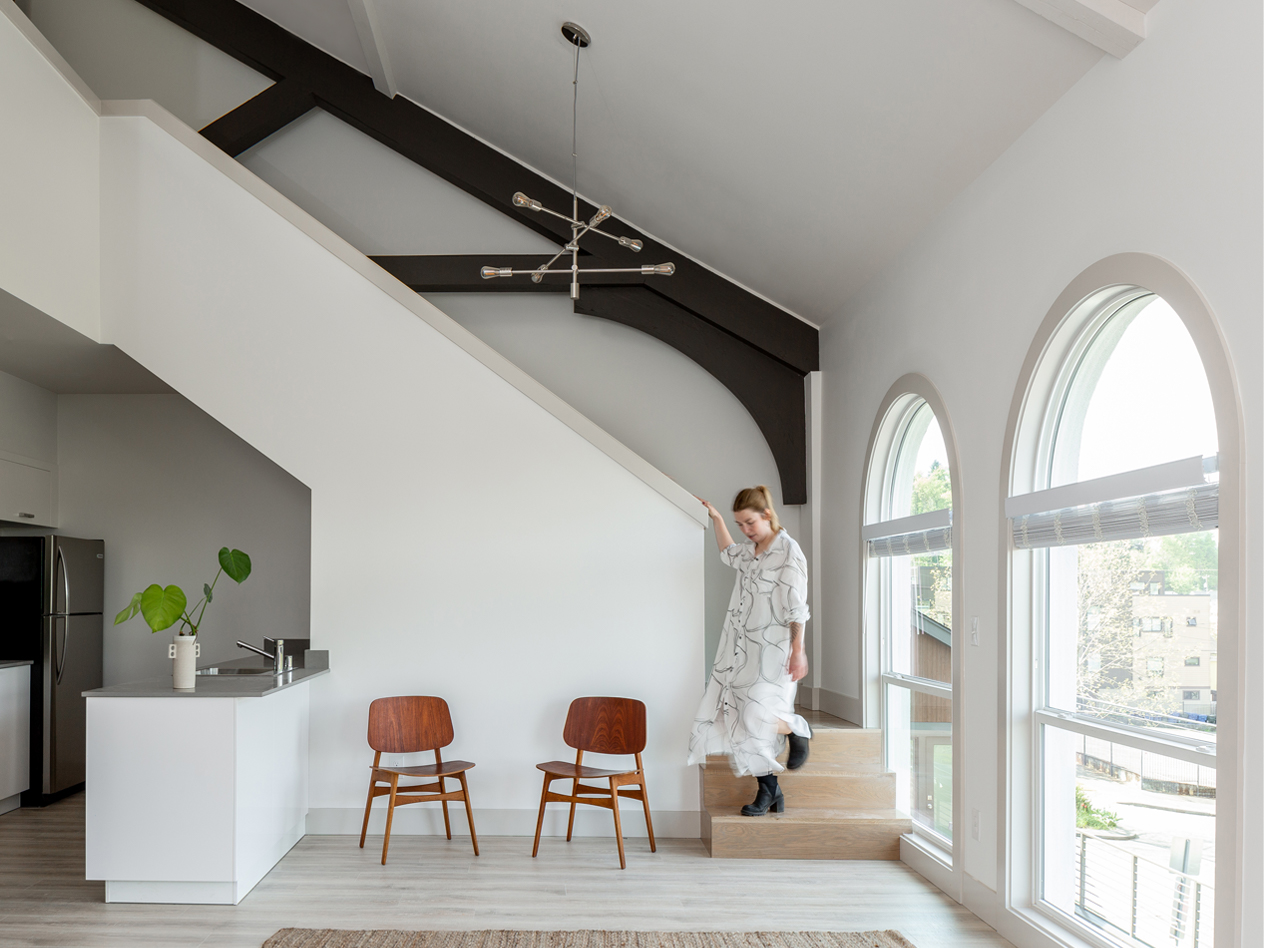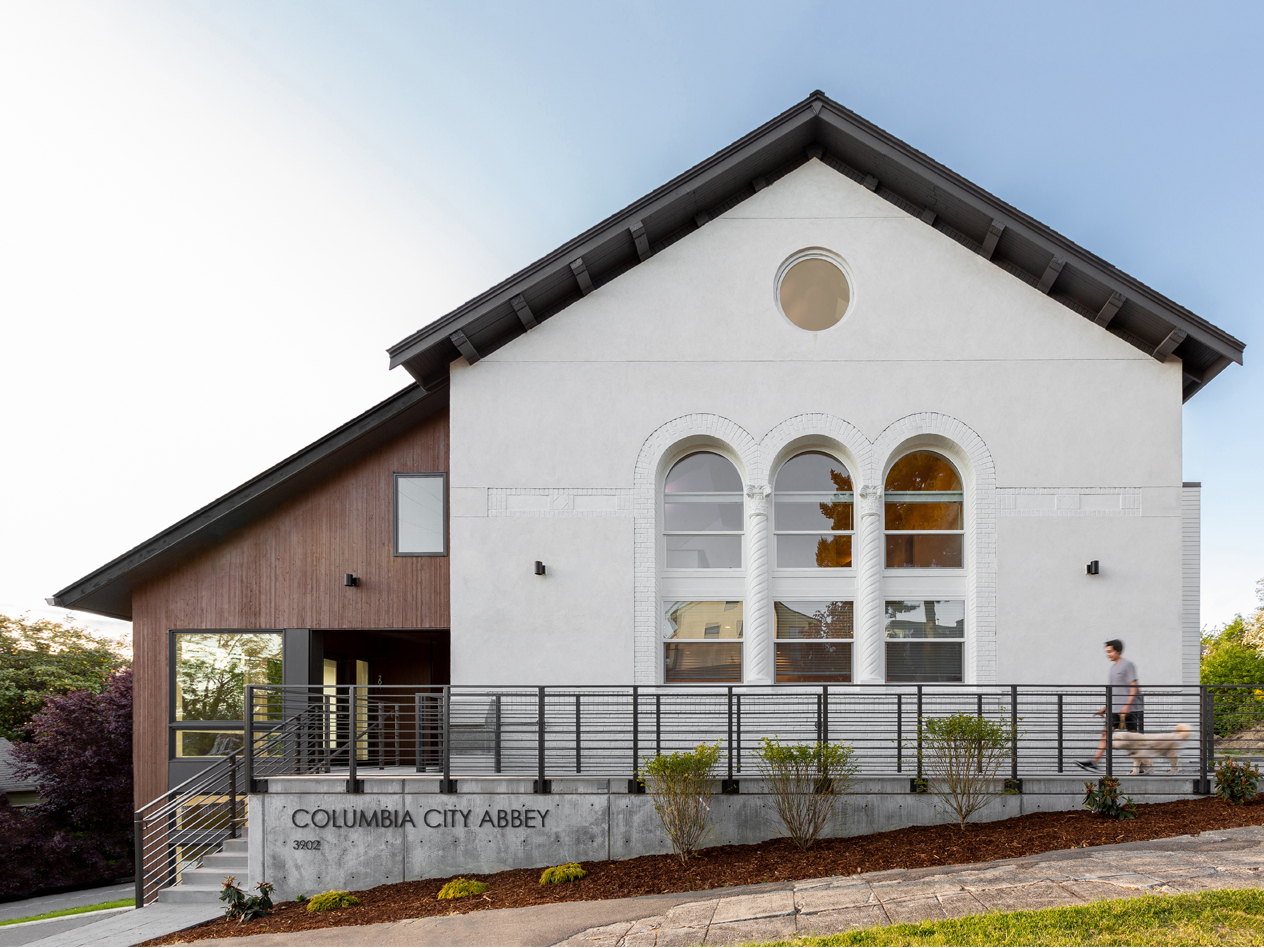 THE 'FOUNDATION' IS LAID
On Orcas Island, our contractor,
C.A. Reed
, finessed a series of steel beams into place on a steep hillside ridge. Given that the ridge was firm bedrock, we collaborated with our engineers to develop an innovative foundation system that didn't use any concrete. We instead anchored the steel frame directly to the bedrock in 6 locations. It's slowly beginning to look like a home! The dog is certainly settling in.
Click here
to see the project renderings. Our team on this project includes
Fullscope Northwest
,
Dibble Engineers
, and
Geotest
.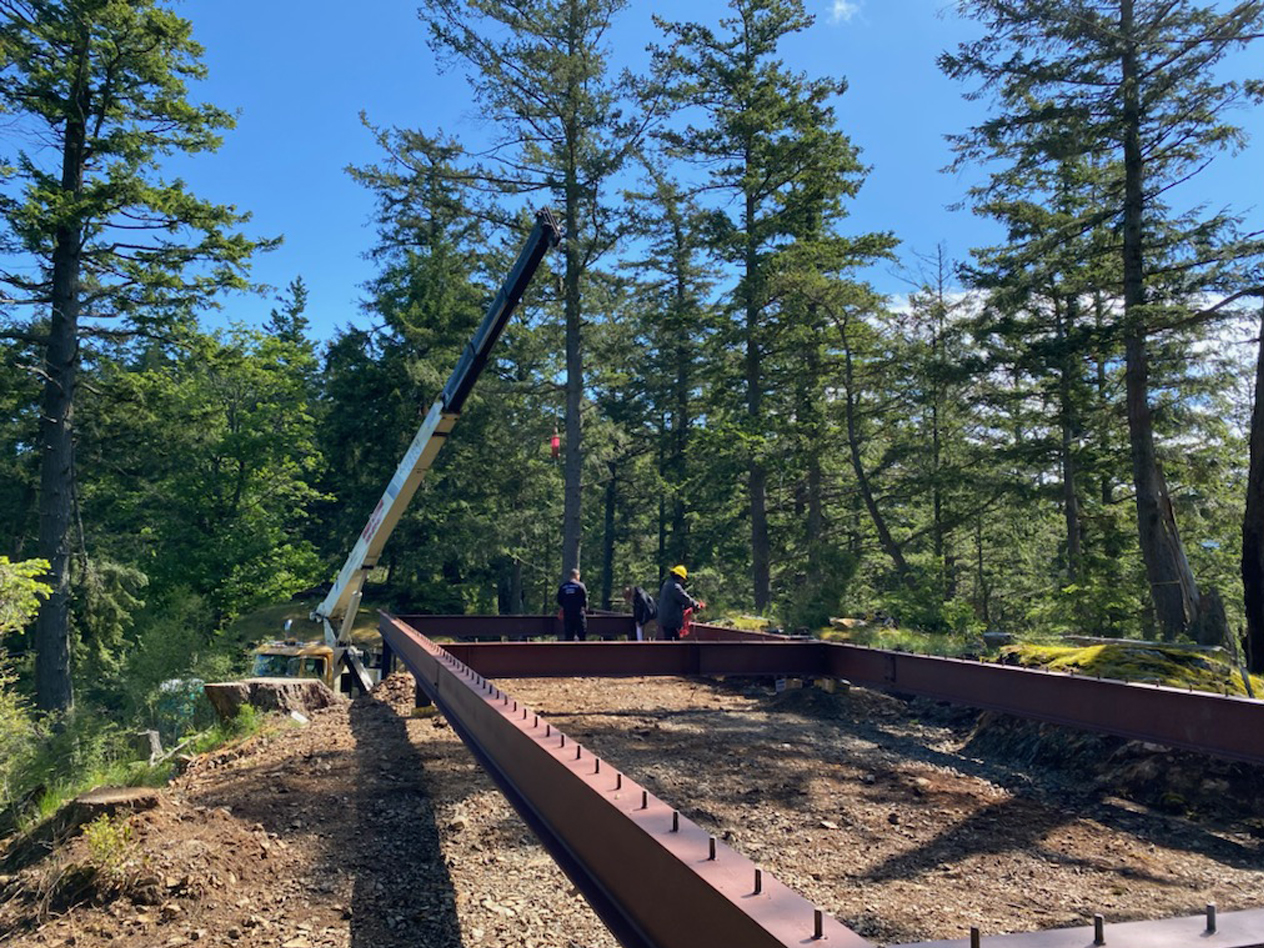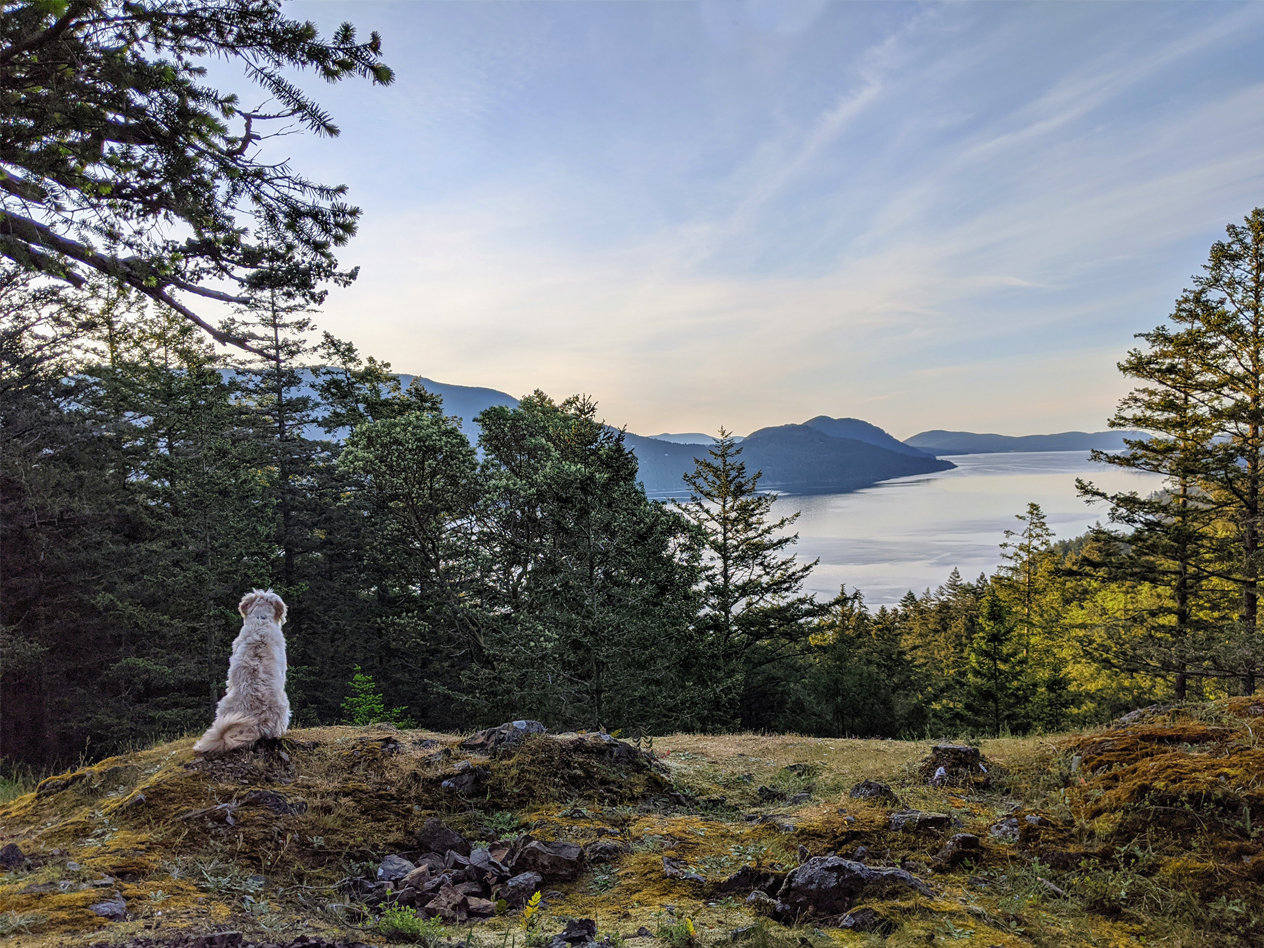 FRESH BATHROOMS AT BRIGHTON PLAYFIELD
We worked with Seattle Parks & Recreation to renovate the existing restroom building at Brighton Playfield in the South end of Seattle. Landscape Architect,
DA Hogan
, designed the surrounding landscape, playfield and exercise equipment areas. The original restroom building was built in 1923 as an office and was remodeled by Gordon Walker in 1970. We added some 2021 into the mix with the help of
Swenson Say Faget
's bomber steel frame! For more project photos
click here.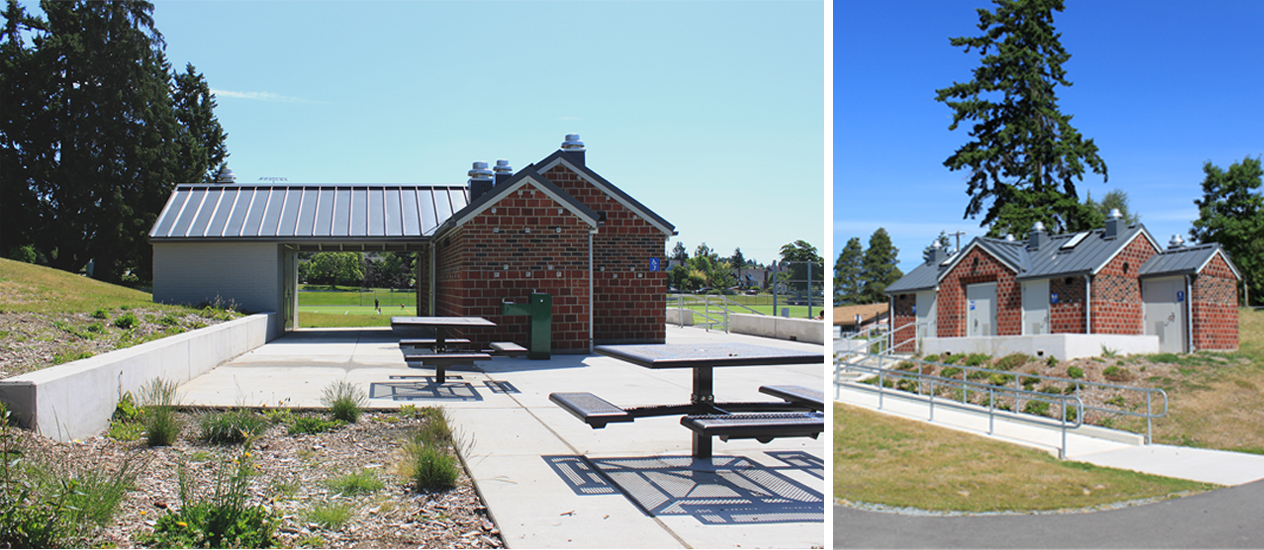 CENTRAL AREA DUPLEX
We worked with a client developing the underutilized backyard of his existing craftsman in the Central Area into a modern duplex. Door #1 goes to the studio apartment, which in turn opens up to the backside of the lot with some greenery, and door #2 opens up to a two-bedroom, two-story apartment with large windows and lots of light. This small development serves as a powerful option as we look for ways to build small, affordable dwellings in the center of town. This modest 18'x21' footprint would not have accommodated two townhomes-we found a way to create two dwellings despite the space restrictions.
Click here
to view more project pictures.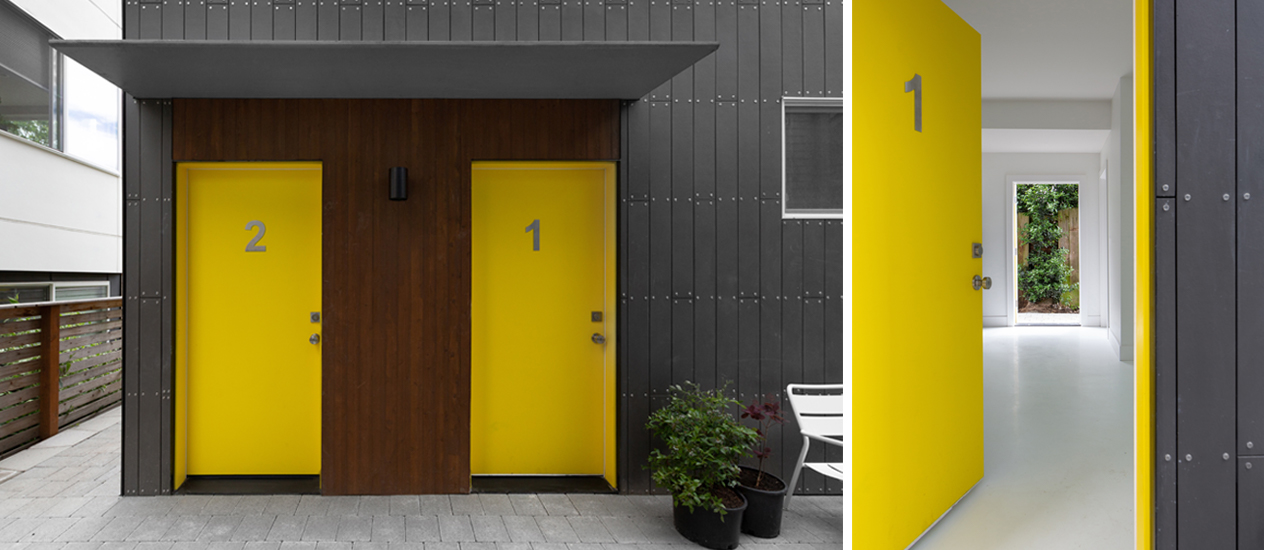 FAUNTLEROY REMODEL
This project was completed last year, and we were excited to finally go visit, to see the home being lived in. The homeowners' kids took breaks from their at-home learning for the very important job of livening the space for us.
Click here
to view more project pictures.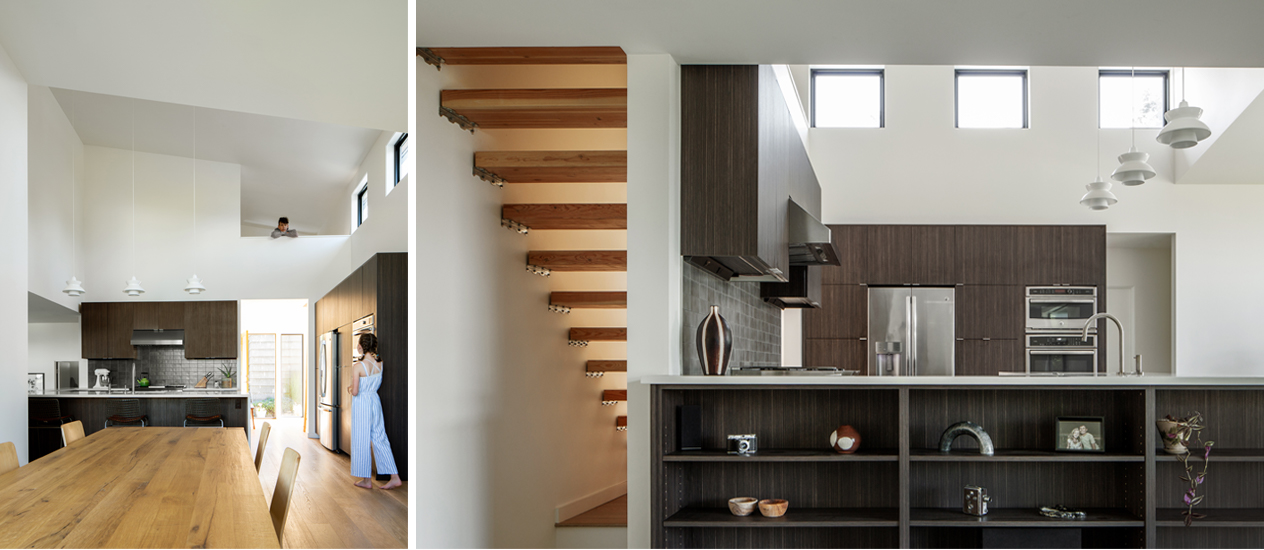 WE'VE EXPANDED OUR GLOBAL REACH
2020 taught us–like so many others–that remote work with our team felt really intuitive. It also allowed our staff to evolve and move to other regions in the world, while staying connected to us! We're proud and excited to share that Architectural Designer Matías Bervejillo is working with us from Uruguay, and Office Manager & Drafter Jessica Aceves is working with us from California. We're really lucky to have them on our team!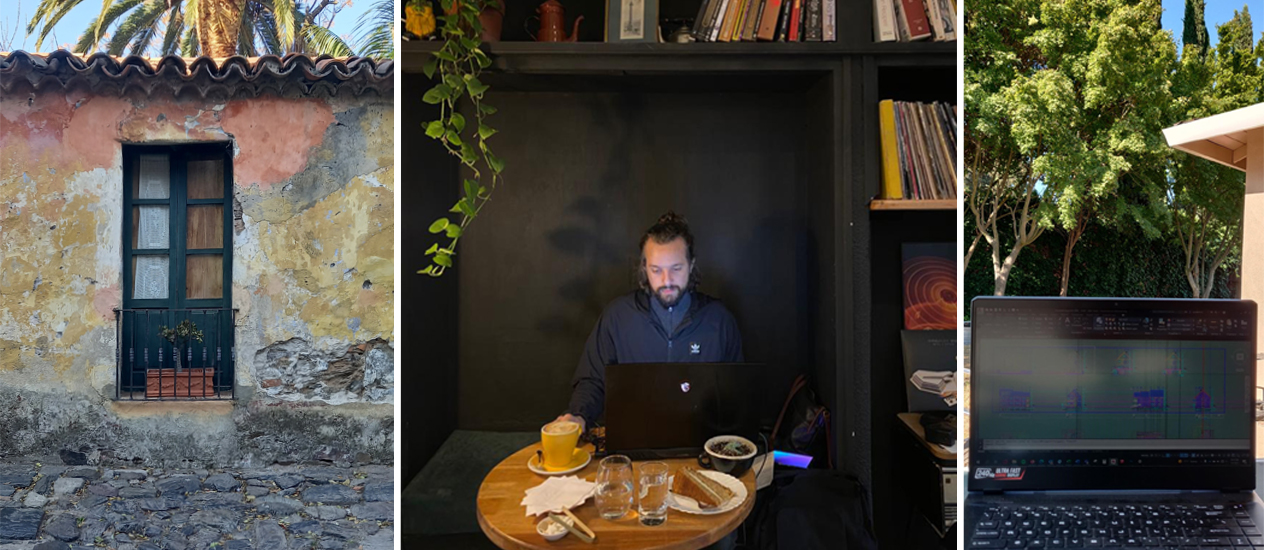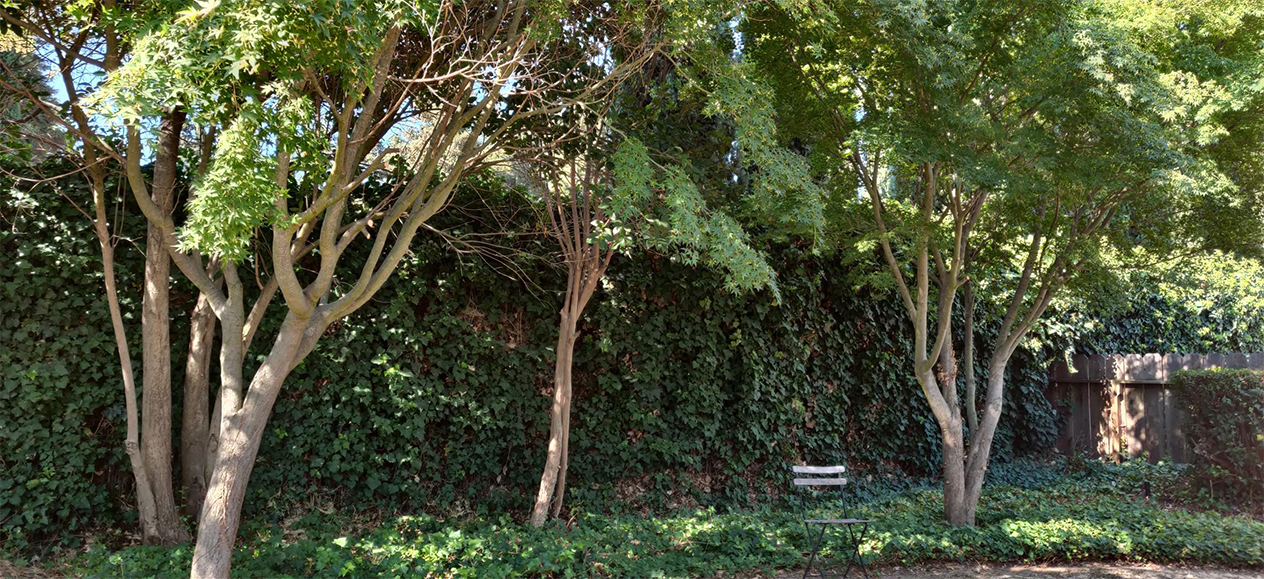 A SPRING 2021 UPDATE FROM US
Somehow, it's already spring, and we're diving into a full and busy year. In an effort not to let the day-to-day simply rush by, we decided to pause and take down a few notes. Below is what we've been up to and are eager to share.
GROUNDBREAKING
Corvidae, a co-op project in collaboration with our friends at
Frolic
, is breaking ground in the next few months. It's also ground breaking: This project includes ten co-op residences of varying sizes that lower the barrier to homeownership, providing people a chance to break the cycle of paying rent every month. Sign up for the
Frolic newsletter
if you'd like to stay in the loop on this project.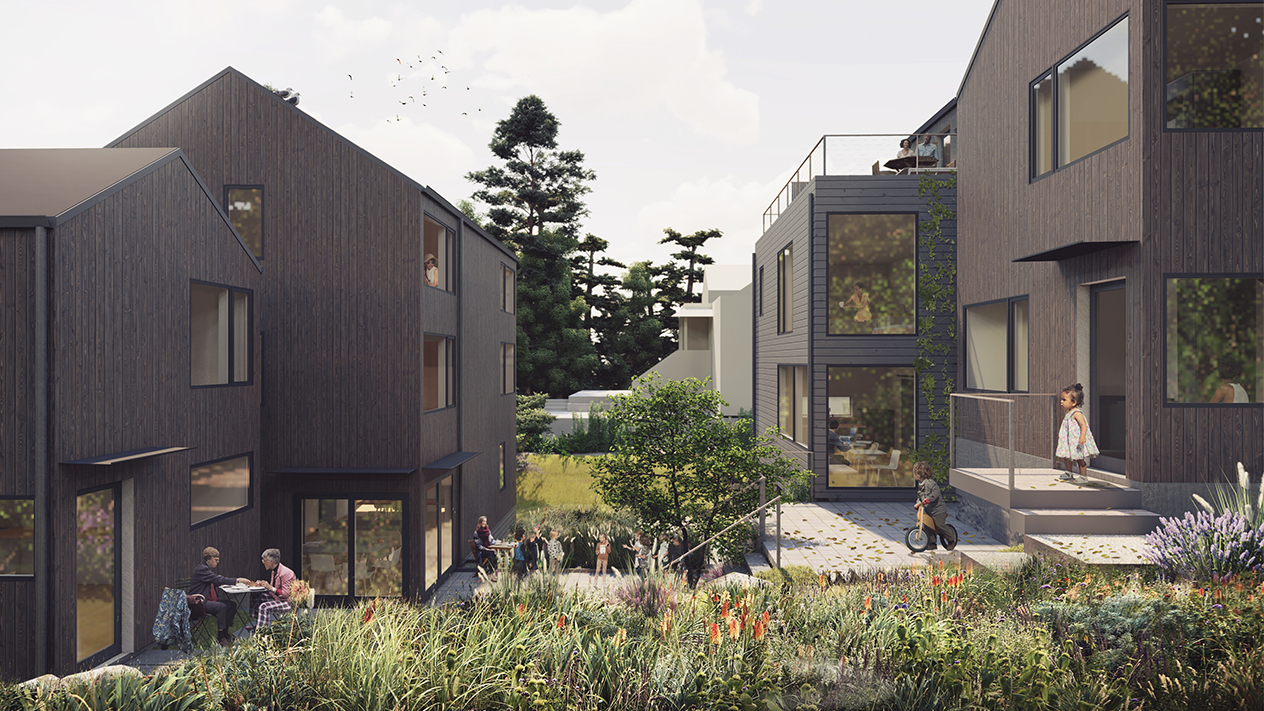 COMMUNITY
Allied8 has been working with a group of Black community activists and Black homeowners in the Central Area to pin point areas in the Seattle Municipal code that adversely affect Black Legacy Homeowners, a new term we hope to add to the Seattle Municipal code in 2021. We are in active discussions with the Office of Planning & Community Development and the Office of Housing regarding these policy changes. Affordable housing advocate Ruby Holland (below) joined us in creating the Central Area Anti-Displacement Project, finding creative ways homeowners can leverage the value of their property to generate extra income to offset rising property taxes. For more on Ruby's work, check out
this piece
in Crosscut.
THE SAN JUAN ISLANDS ARE BOOMING
Barbara had the chance to visit the San Juan Islands to meet with a homeowner hoping to add a garage with a dwelling unit above to their single-family lot with this unbeatable view.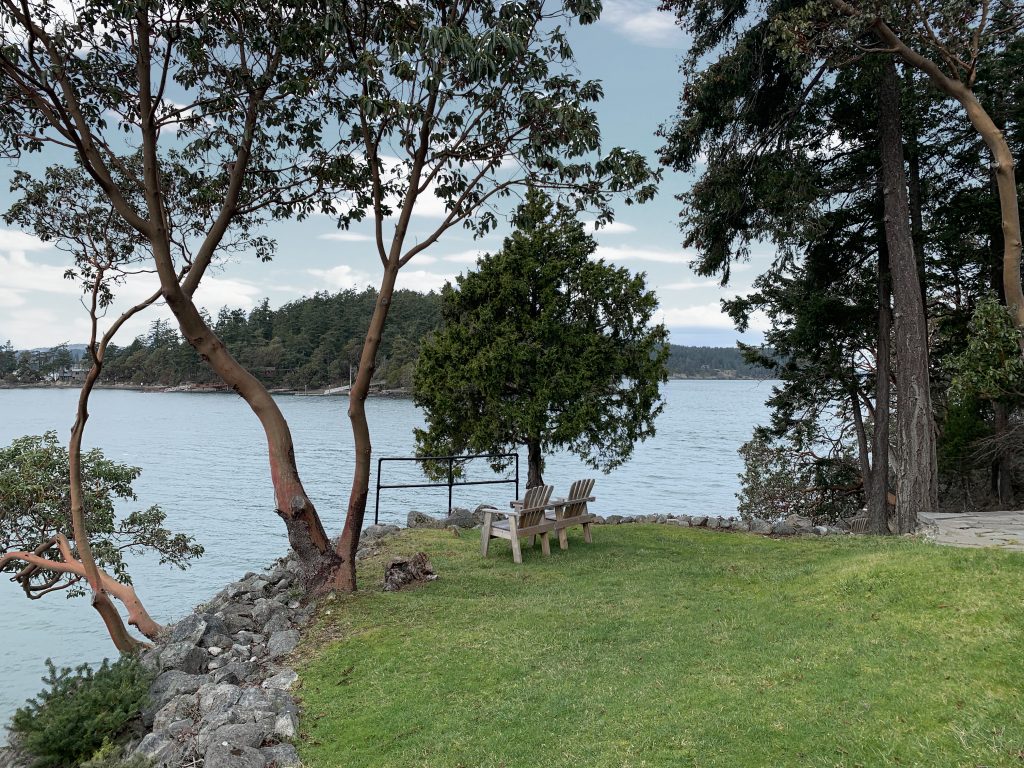 NEW TECH
In a project on Orcas Island, we're working to salvage as much of the existing history and grit of the barn shown below. We decided to apply 3D material scanning to inventory the materials and enable ourselves to design accurately with what we have. The barn will become a multipurpose space and serve partly as a wine cellar.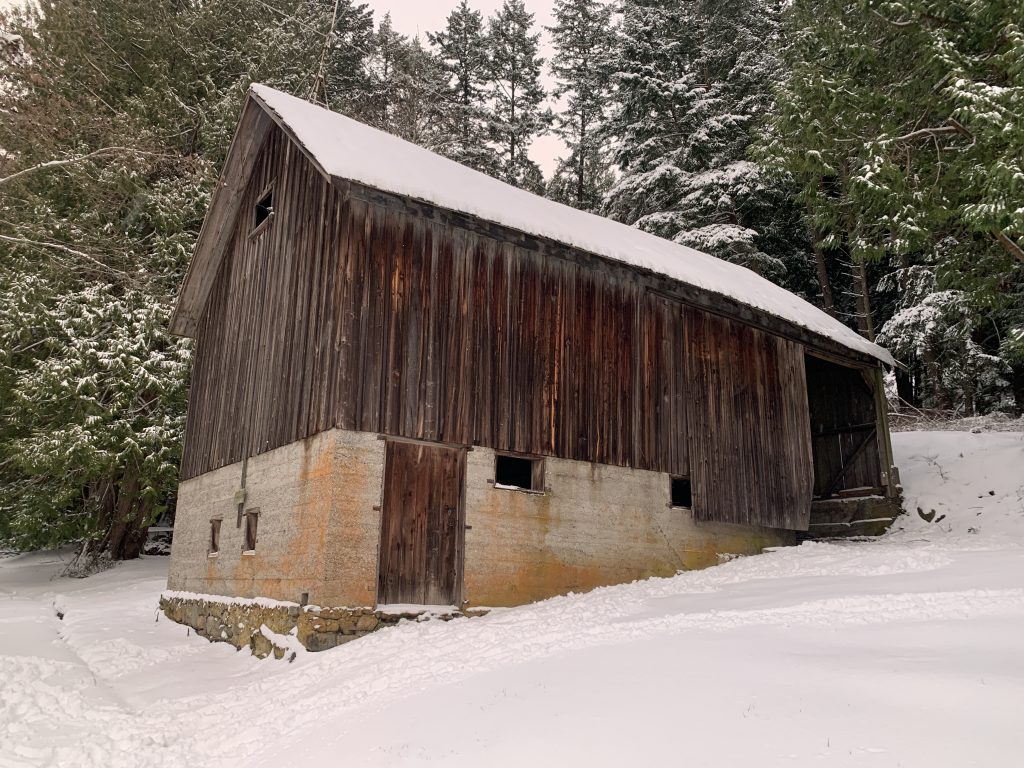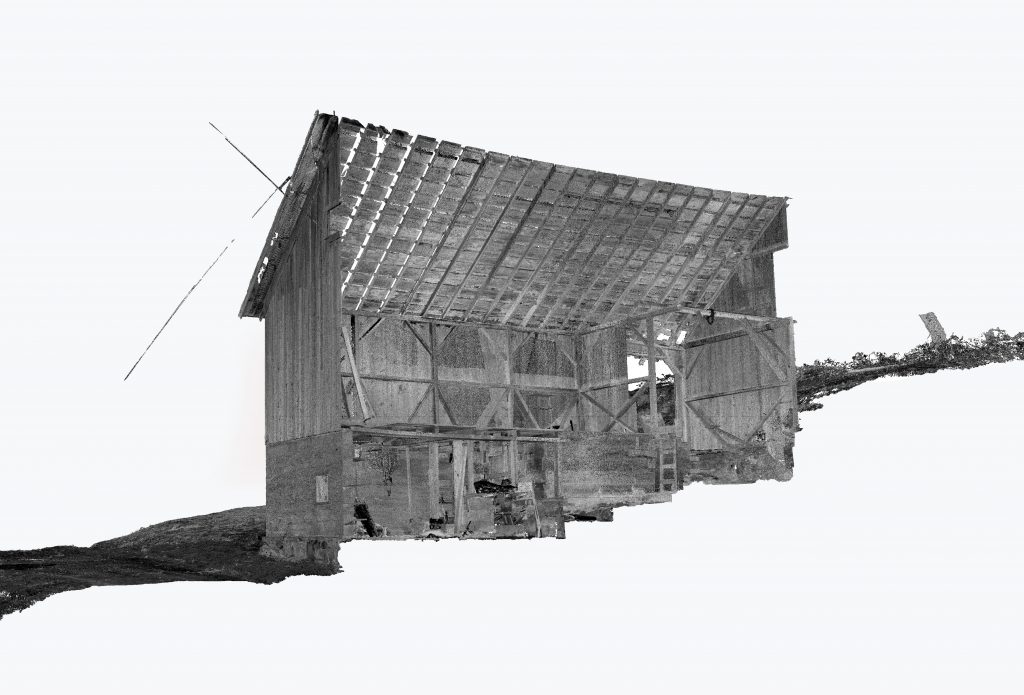 IN THE PRESS
We were thrilled to receive a feature in
Azure Magazine
on our work with
Grayscale Design Studio
for
Northwest Harvest
- a food justice organization and community market that has worked incredibly hard during the pandemic to help connect food to those experiencing food insecurity in our State.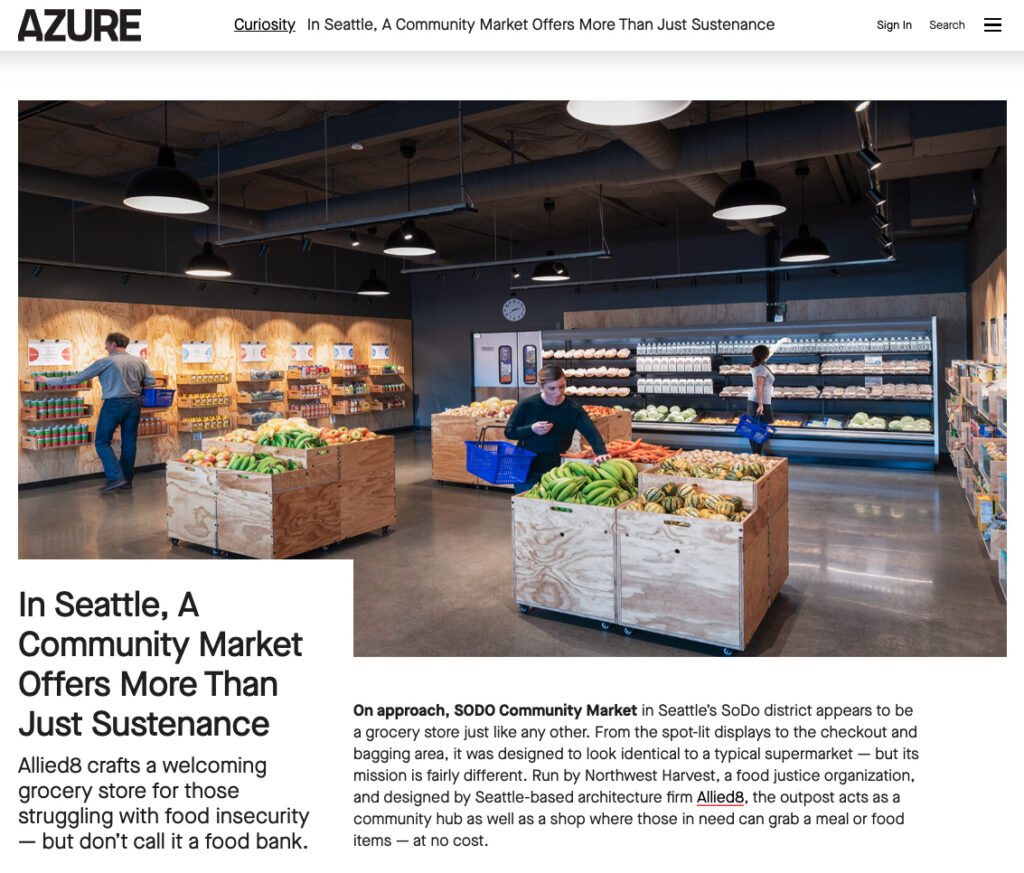 - Stefan, Barbara, Jessica, Hannah, Steve and Leah