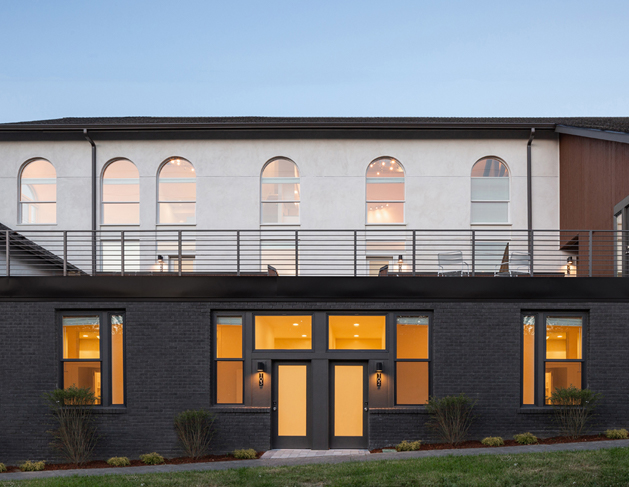 2021 Updates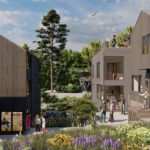 2023 Updates
WE'RE LOOKING FORWARD TO STARTING SEVERAL NEW PROJECTS IN 2023

They include a car museum, an extensive remodel of an Olson Walker designed home, a DADU in Sand Point, a home and ADU in Delridge, the reuse of a barn on Orcas Island, and a remodel in Broadmoor.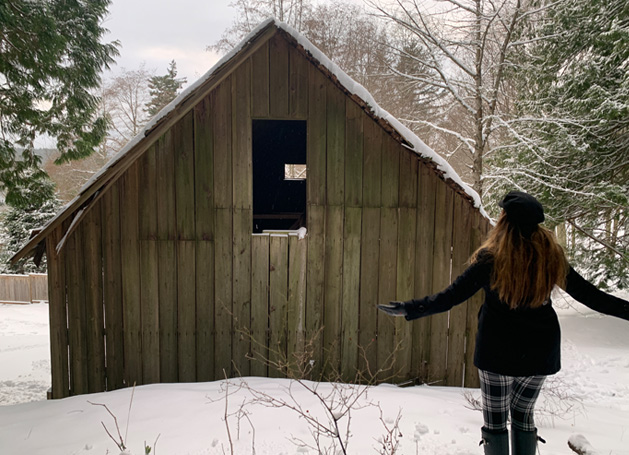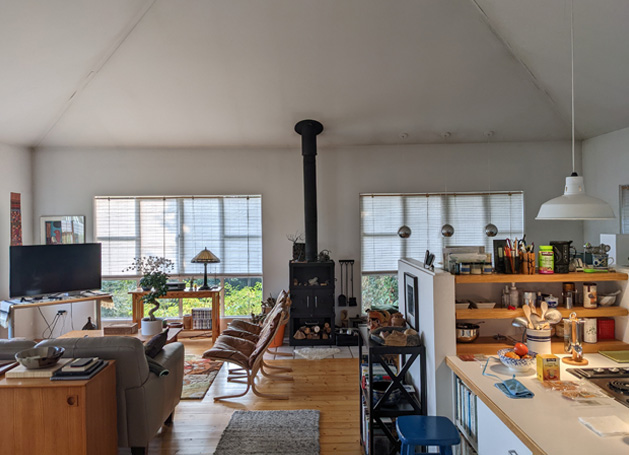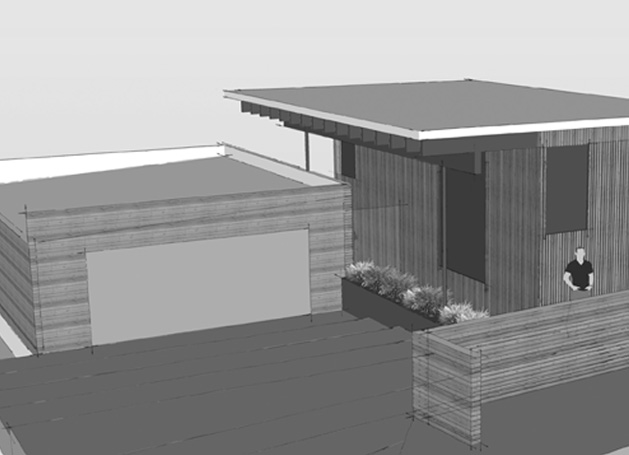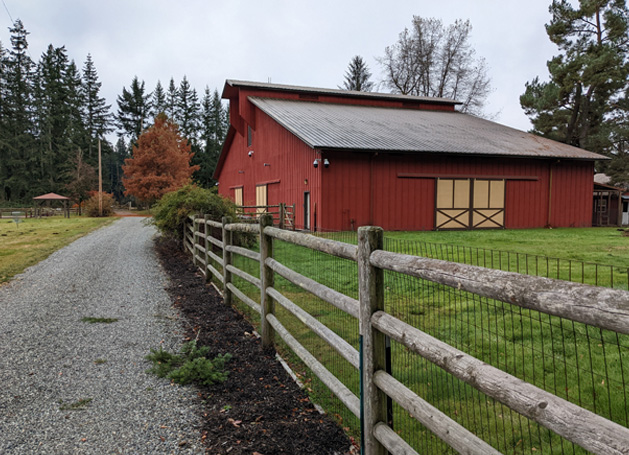 And several projects will be finishing in 2023! Including the Orcas House (!!), finishing construction on a small remodel in a Gordon Walker designed home, as well as a residence in Friday Harbor we previously completed the ADU for. We'll also finish the Leschi House this year, as well as the Beach Drive house. We can't wait!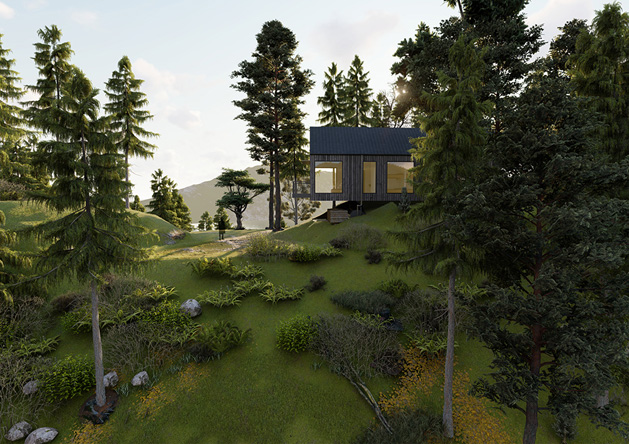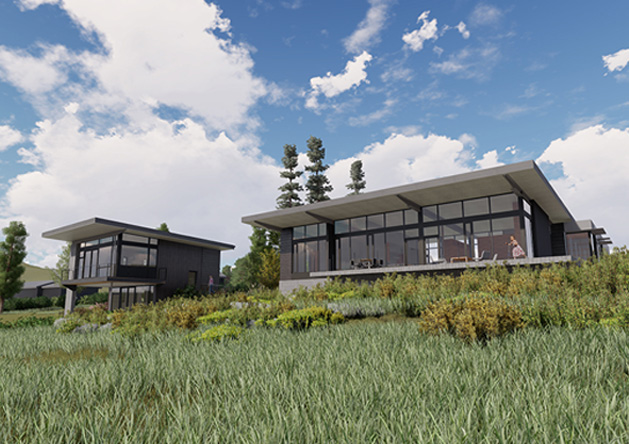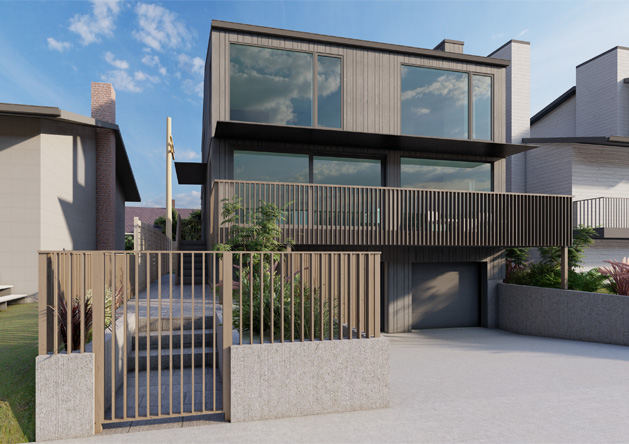 MAPLE LEAF REMODEL: AN ADDITION TO A LANDMARKED HOME

Built by renowned architect James Chiarelli for himself, and next door to the twin house he built for his mother, this home is a City of Seattle landmark. Our client purchased the home in 2013 and hired us to update it–at that time we reconfigured some of the bedroom and bath spaces and refurbished/updated all the finishes. This time, we added a second story to the volume shown here; accommodating a home office below and a new primary suite above.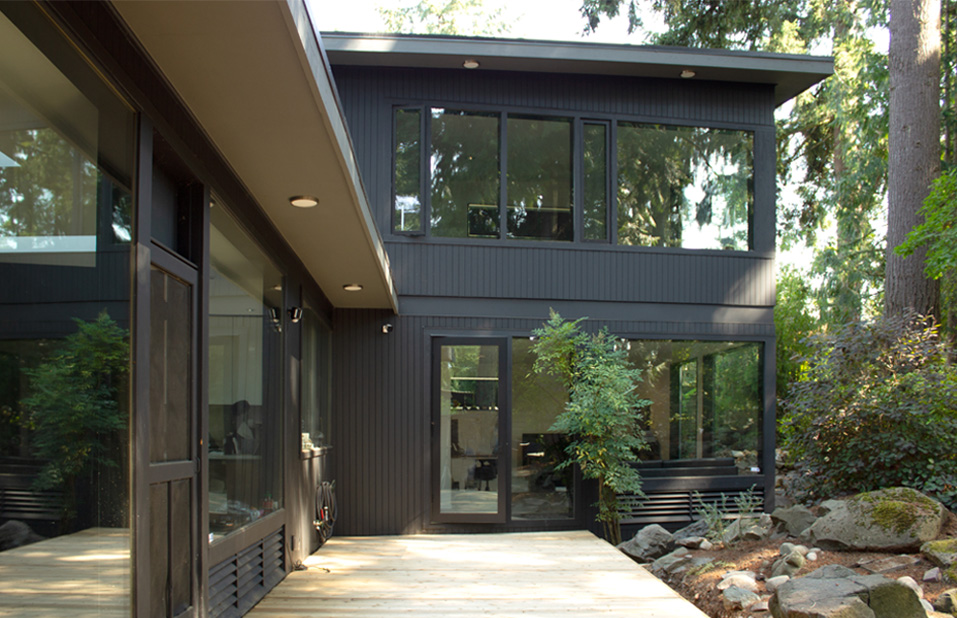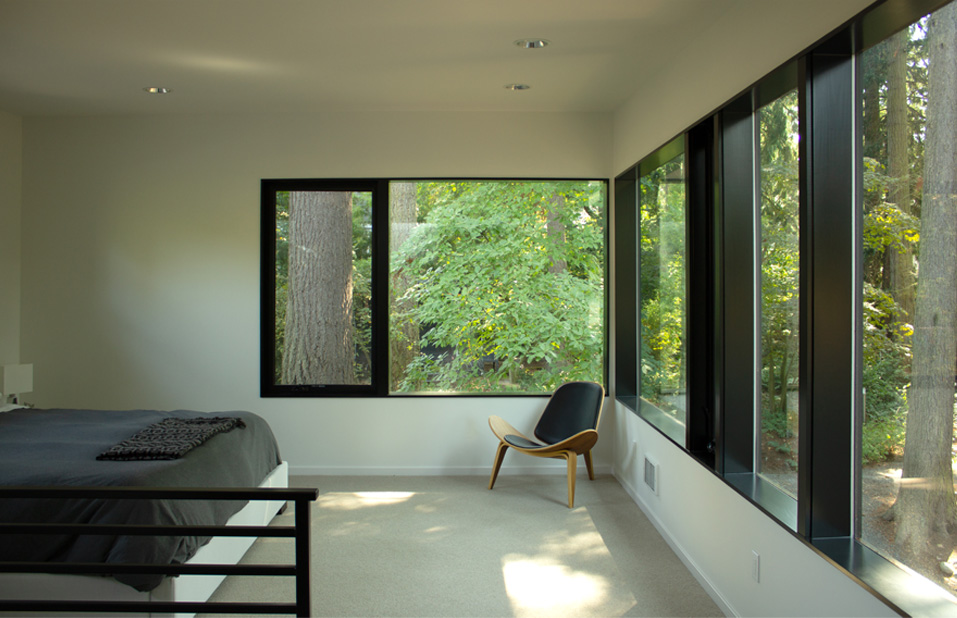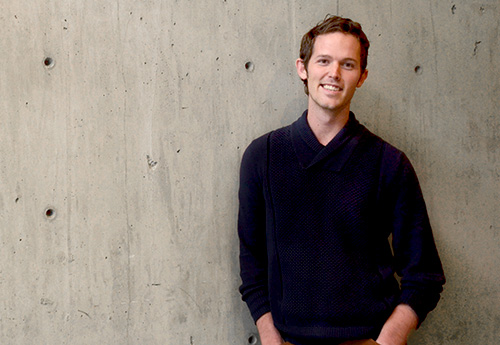 STEVE DUNCAN HAS (RE)JOINED OUR TEAM!
We are so excited that Steve has decided to rejoin our team–he was one of our first employees when Allied8 came into being, and he even helped us come up with our name!  Steve has since moved to San Francisco, and will join our team remotely. As a licensed Architect and as a talented lighting designer, he'll focus primarily on our residential architecture. We can't wait to begin to work with Steve again!
CCA WINS HONOR AWARD + HOME OF DISTINCTION

We recently received two honors we'll be enduringly proud of: Our Columbia City Abbey Apartments project won an Award of Merit at the 2022 AIA Honor Awards, and became an AIA Seattle Home of Distinction, with a feature piece in Seattle Magazine. 
This recognition is the cherry on top of a six-year adaptive reuse to turn this vacant, turn-of-the-century church into housing in a neighborhood with a big need for it. We're so proud of the team we worked with on the project, and very happy to see the church fully occupied and alive again to serve the neighborhood it once helped to build.
Project Team: Nickerson Engineering, Cory Fraser, Duffy Ellis, Abossein Engineering, Steve Duncan, Craig Williams, GeoTech Consultants NW, Rafael Soldi Photography.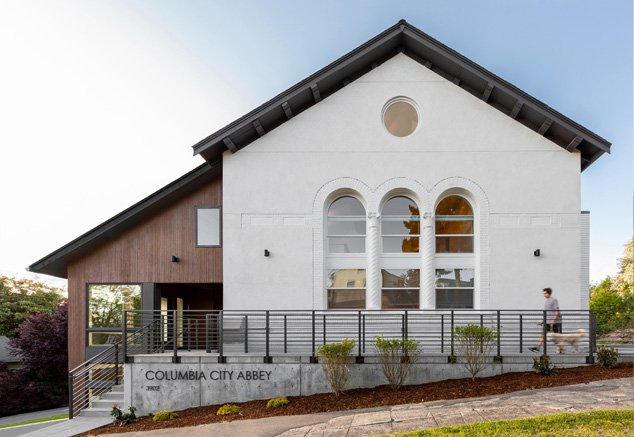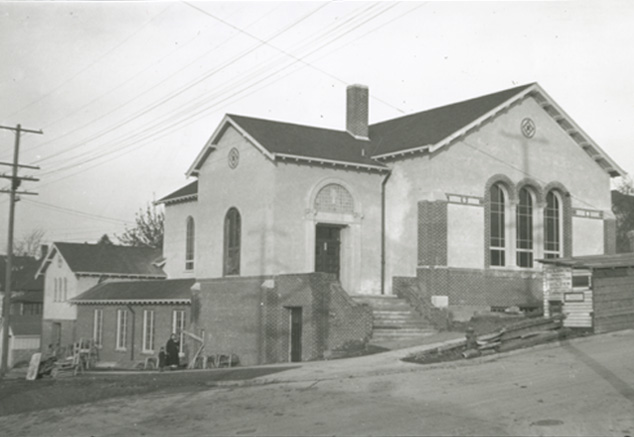 SEATTLE DESIGN FEST

We had a really fun time connecting with Columbia City neighbors during the Seattle Design Festival. We asked passersby to map their connections with us; where they were born, where their family is from, what year they moved to Seattle (or if they were born here), and whether they own or rent their home. It was an instant infographic revealing some community roots and homeownership trends!
WE TURNED 8!
A big thanks to everyone who came out to our new office to celebrate our 8th anniversary! It was really special to share this moment with our friends, colleagues and collaborators.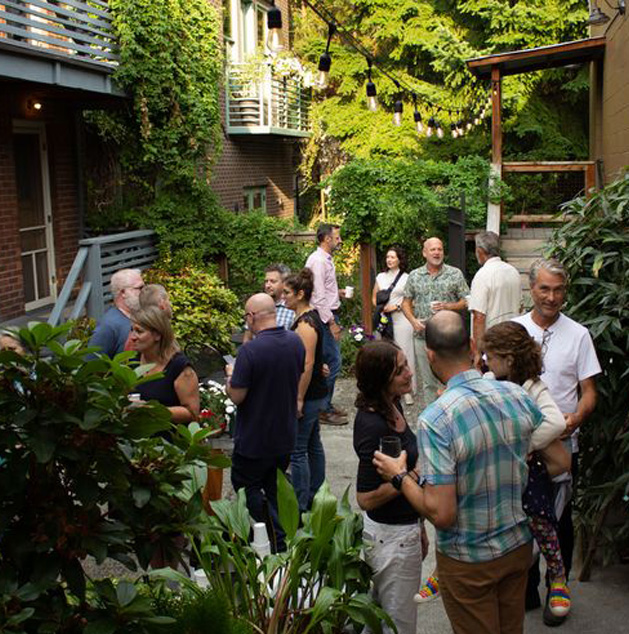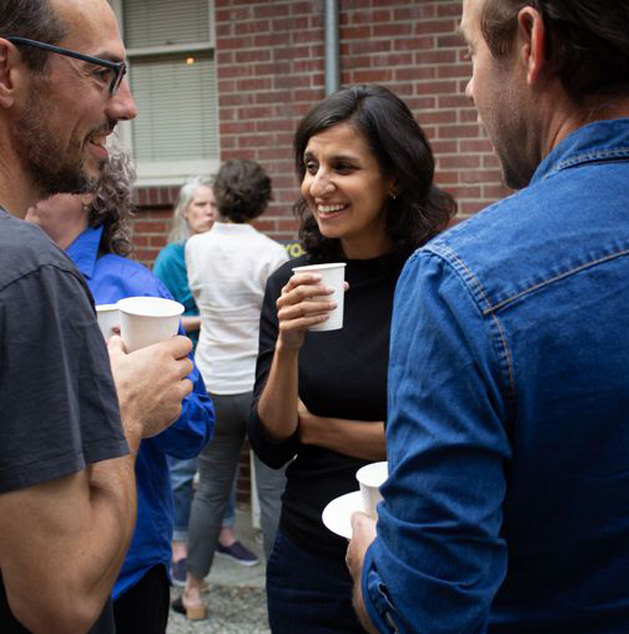 FRITCH MILL
We've worked with Chinook Lumber and the Fritch Mill in Snohomish, WA on several projects over the last year, supplying lumber and milling logs from building sites to incorporate into project interiors. They were part of a Dickie's workwear campaign recently, and we love how this video turned out! Lucky to be working with such cool craftspeople.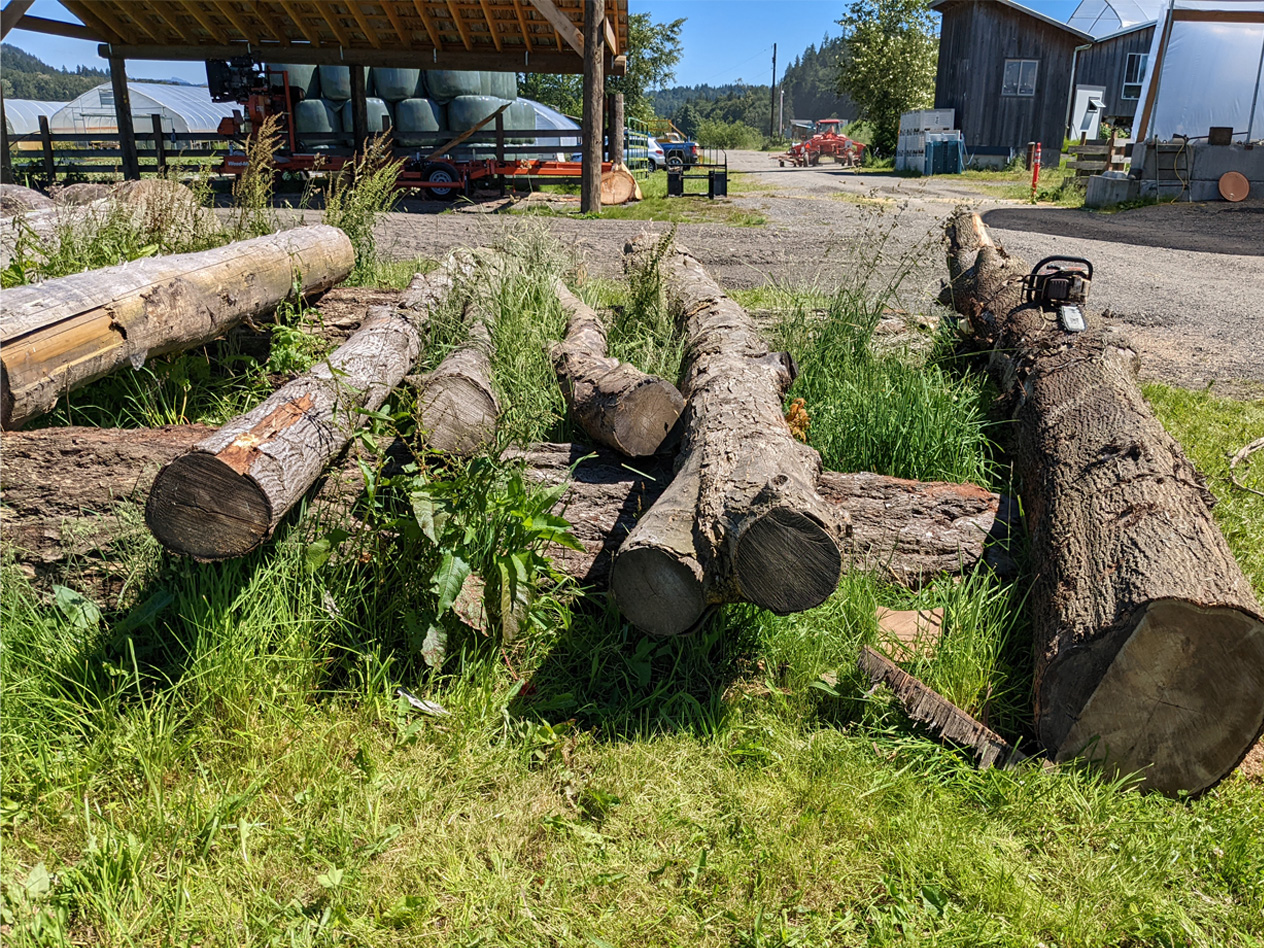 WELCOME STEFAN SCHWARZKOPF TO OUR LEADERSHIP!
We're grateful and excited to be adding Stefan to our leadership team; Stefan is an integral part of our team, having been with us for the past five years working on multi-family, commercial, and private residences providing a meticulous, technical insight and understanding that helps out projects succeed and our work be easily communicated between us, the clients, and the site team. He has helped us set the standard for how our technical drawings look. Making technical details be beautifully integrated into the finished design.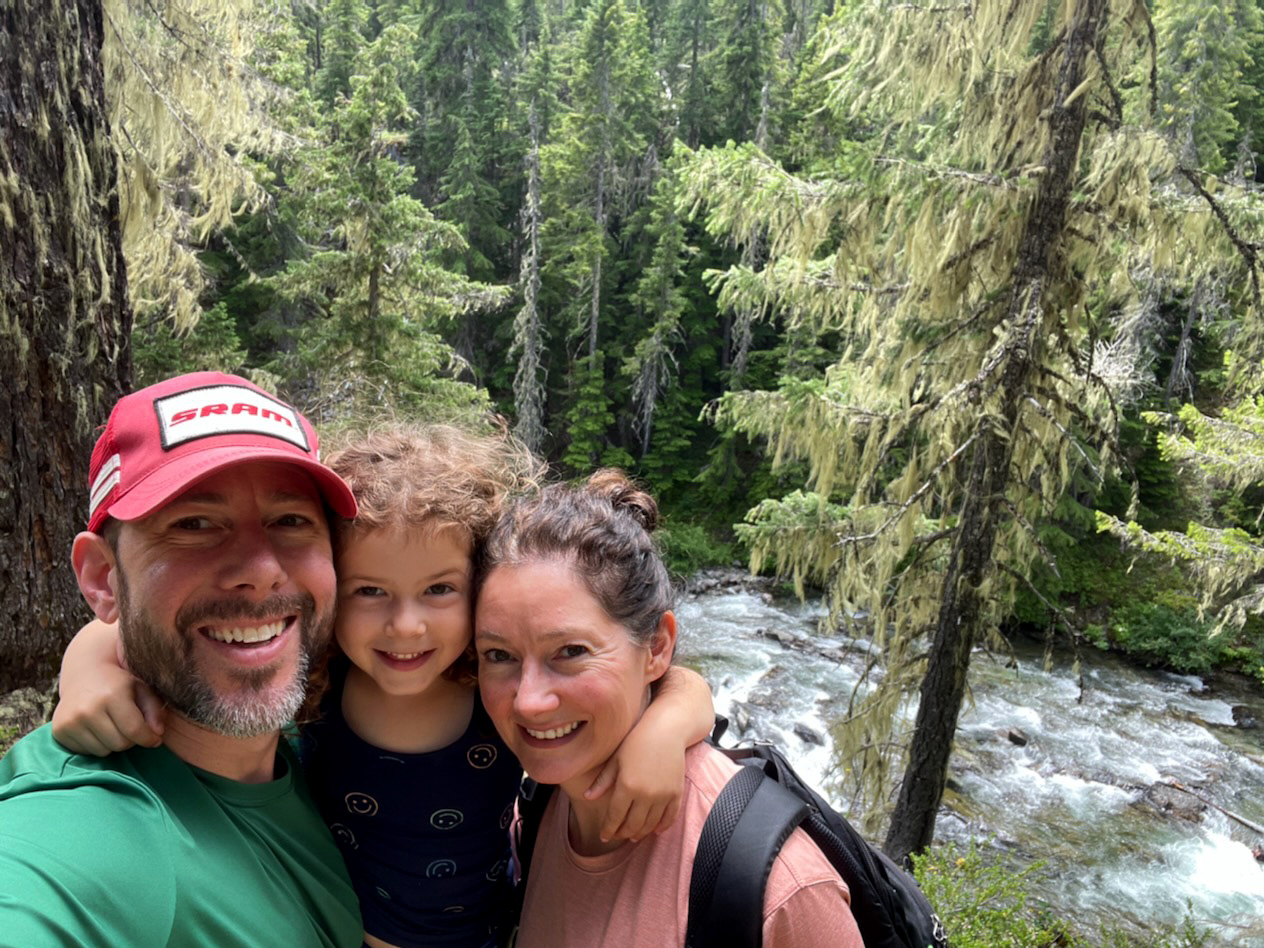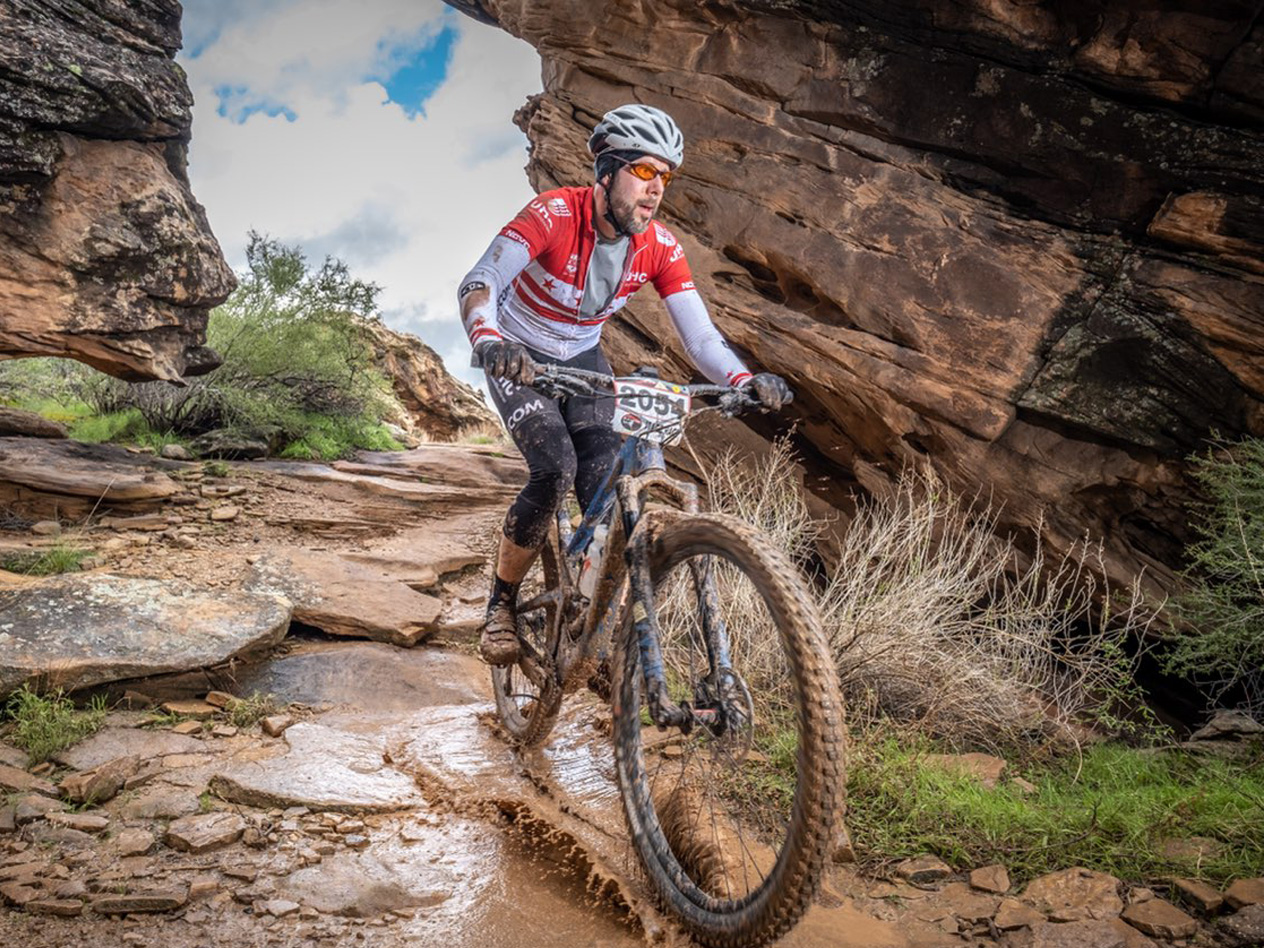 LEAH JOINS SPARK NW BOARD
We're excited to share that Allied8 co-founder Leah Martin has joined the board of Spark Northwest, an organization dedicated to ensuring everyone has access to affordable, clean energy, including those in middle- and low-income households, through renewable energy projects and policy reform.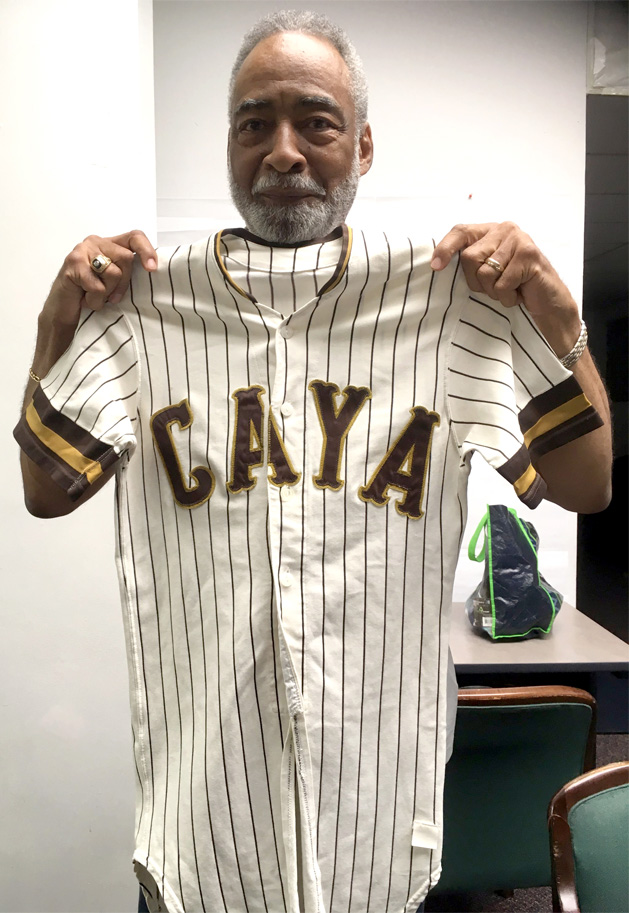 REMEMBERING JOE STATON
With sadness we share that Joe Staton, the Executive Director of CAYA (Central Area Youth Association), passed away in June. He was a tireless advocate for the youth of the Central Area and his legacy will forever be remembered. Allied8 feels so privileged to have worked with him and the rest of the CAYA organization for the last three years. We will continue to provide support to CAYA as they navigate their plans for future growth. Before Joe dedicated himself to his community and CAYA, he was a professional baseball player and played for the Detroit Tigers. He used his extraordinary athletic abilities to inspire young athletes in the Central Area to dream big.
LESCHI HOUSE

Framing is all done, and skylights are being installed at this project in Leshi, updating a very 80s structure into a modern, spacious home. Keep an eye on our Instagram post for some fun images of the siding and steel stair stair install.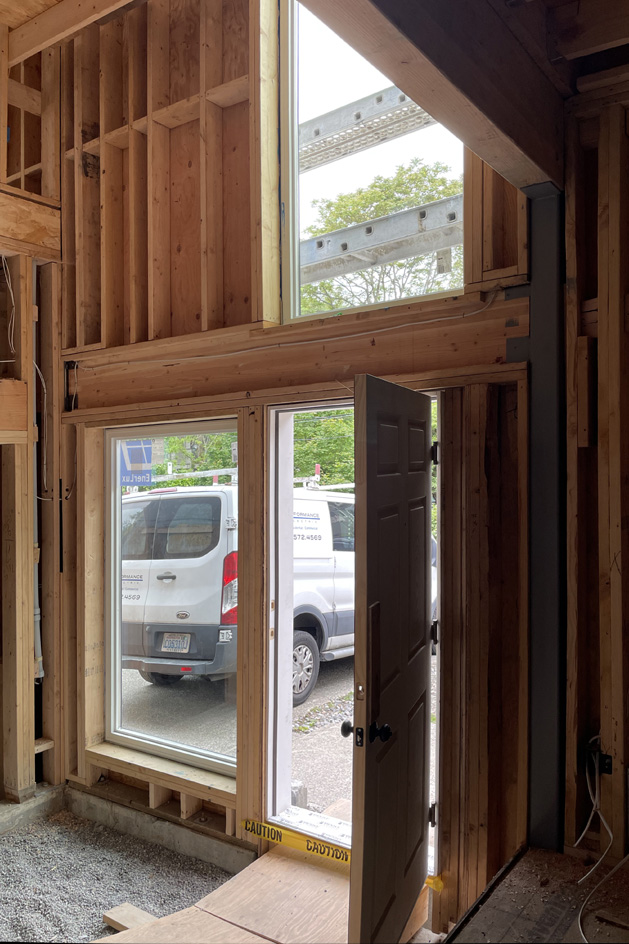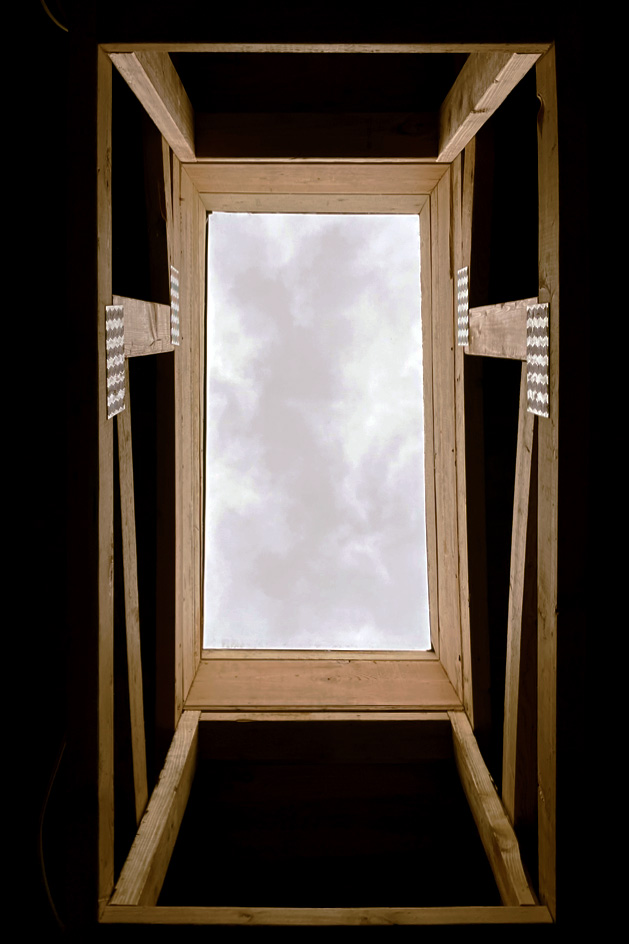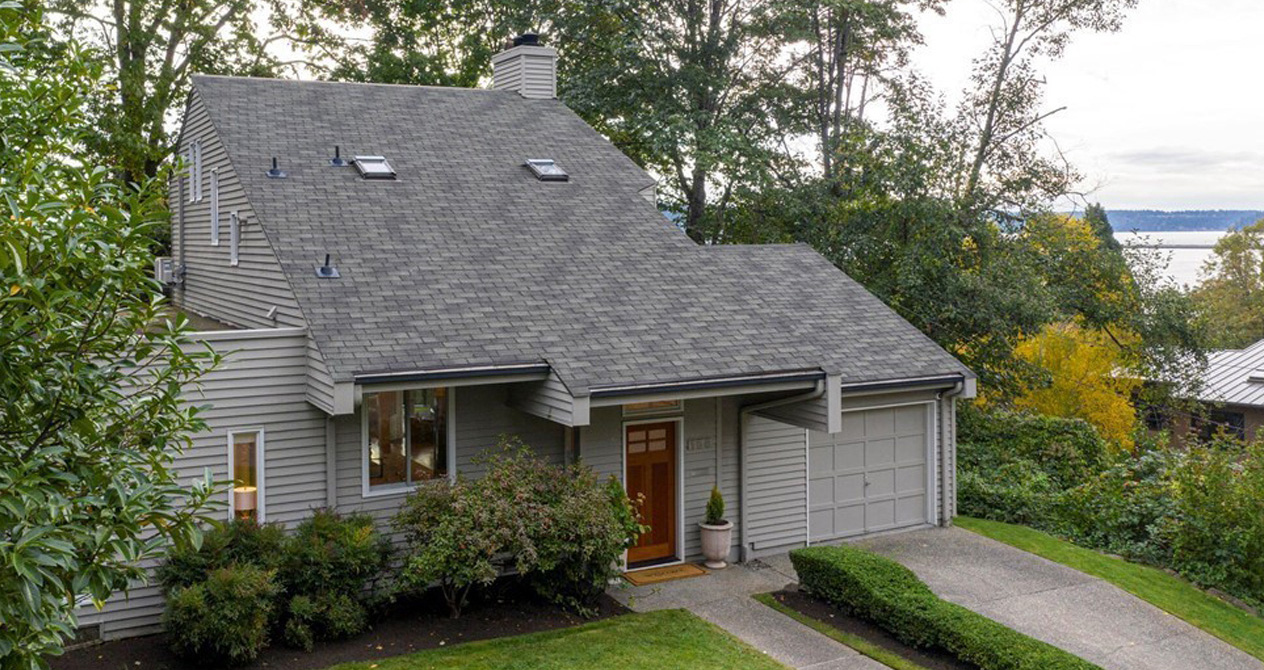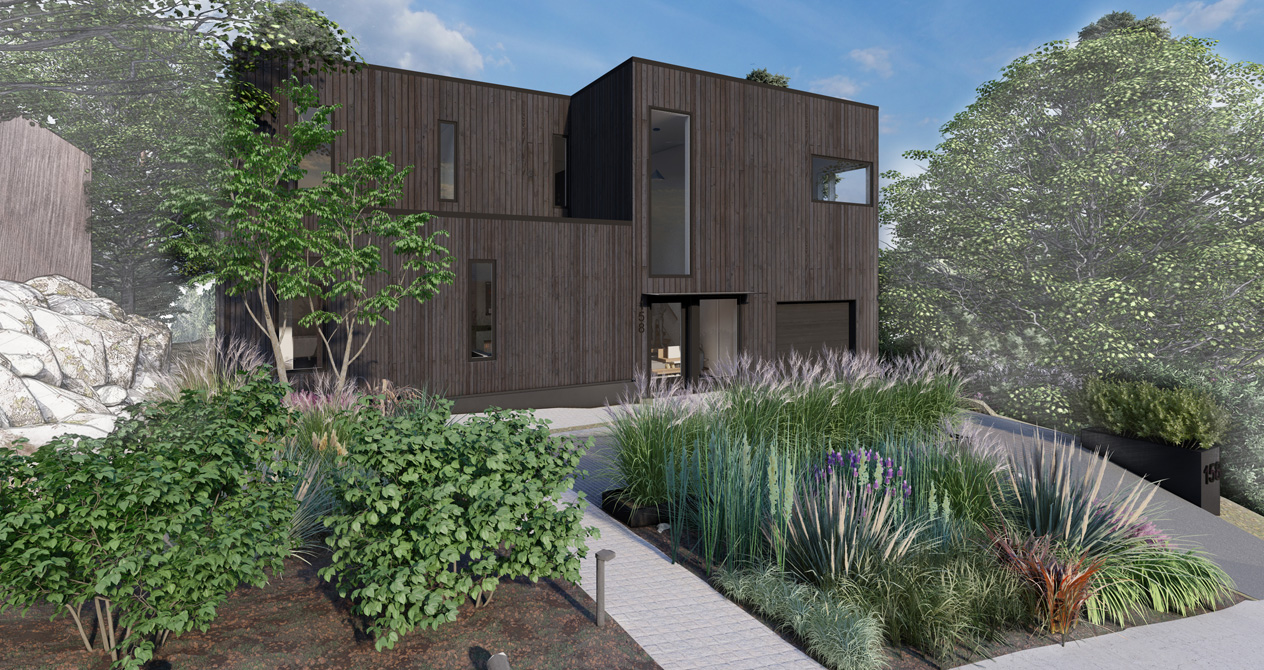 Guest Suite

We're about to break ground on a new guest suite inside a Gordon Walker designed home–in fact, this was his very first house project, built in 1969! It's our privilege to be working in it.
Orcas House

The scaffolding is finally gone at our Orcas house! It's great to be able to fully see the way this home leans over the hill; anchored to the rock in six places by its steel moment frame. Construction is expected to finish in the Spring.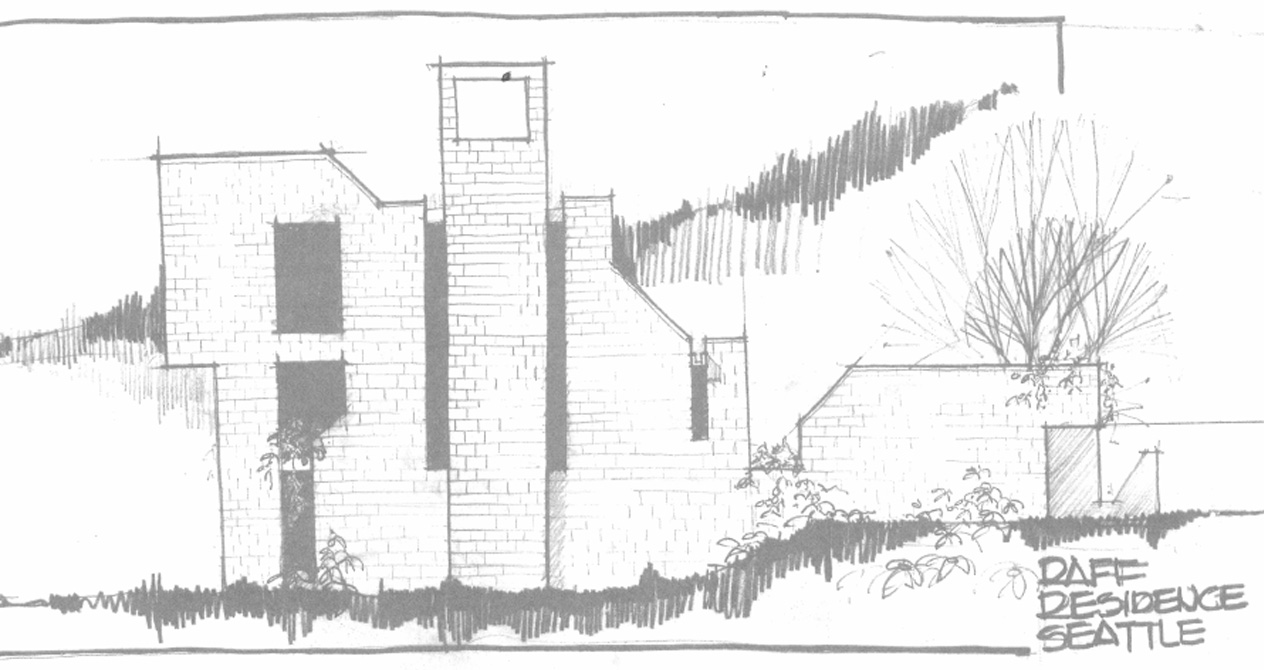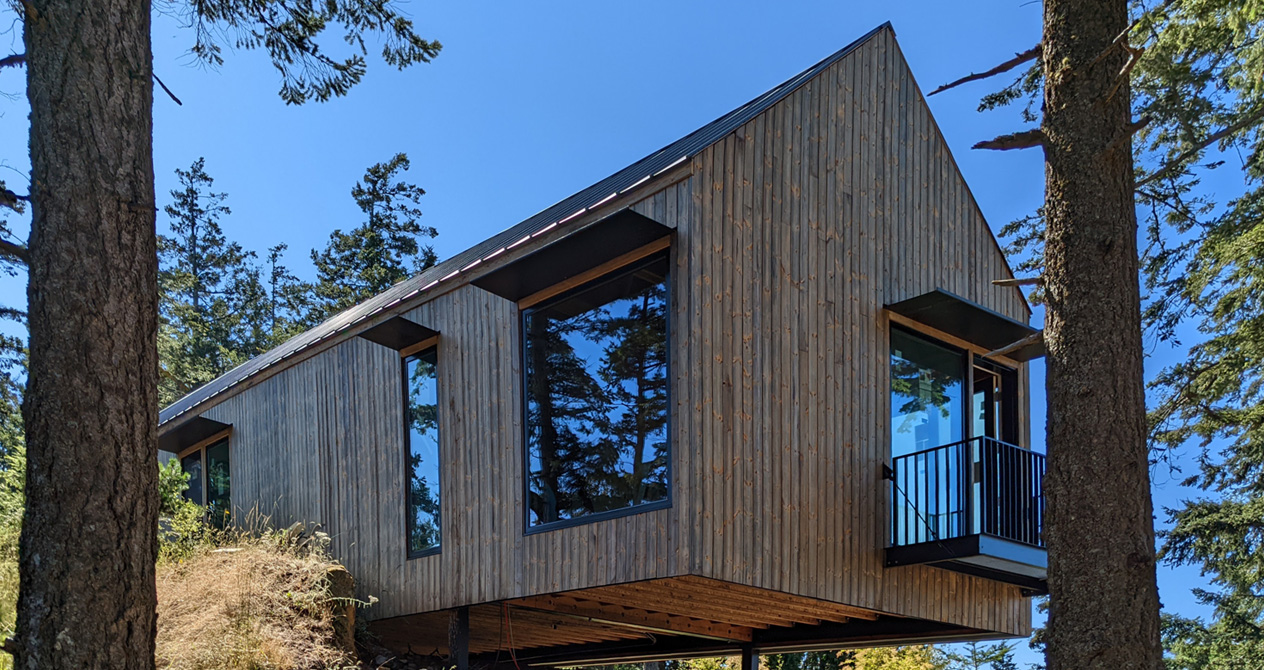 Yarrow Point: New sliding doors, windows and hardscaping
We've officially broken ground on our Yarrow Point remodel and hardscape project. New sliding doors and windows are currently being installed. Stay tuned for more on this project as we continue to near its completion!​​​​​​​​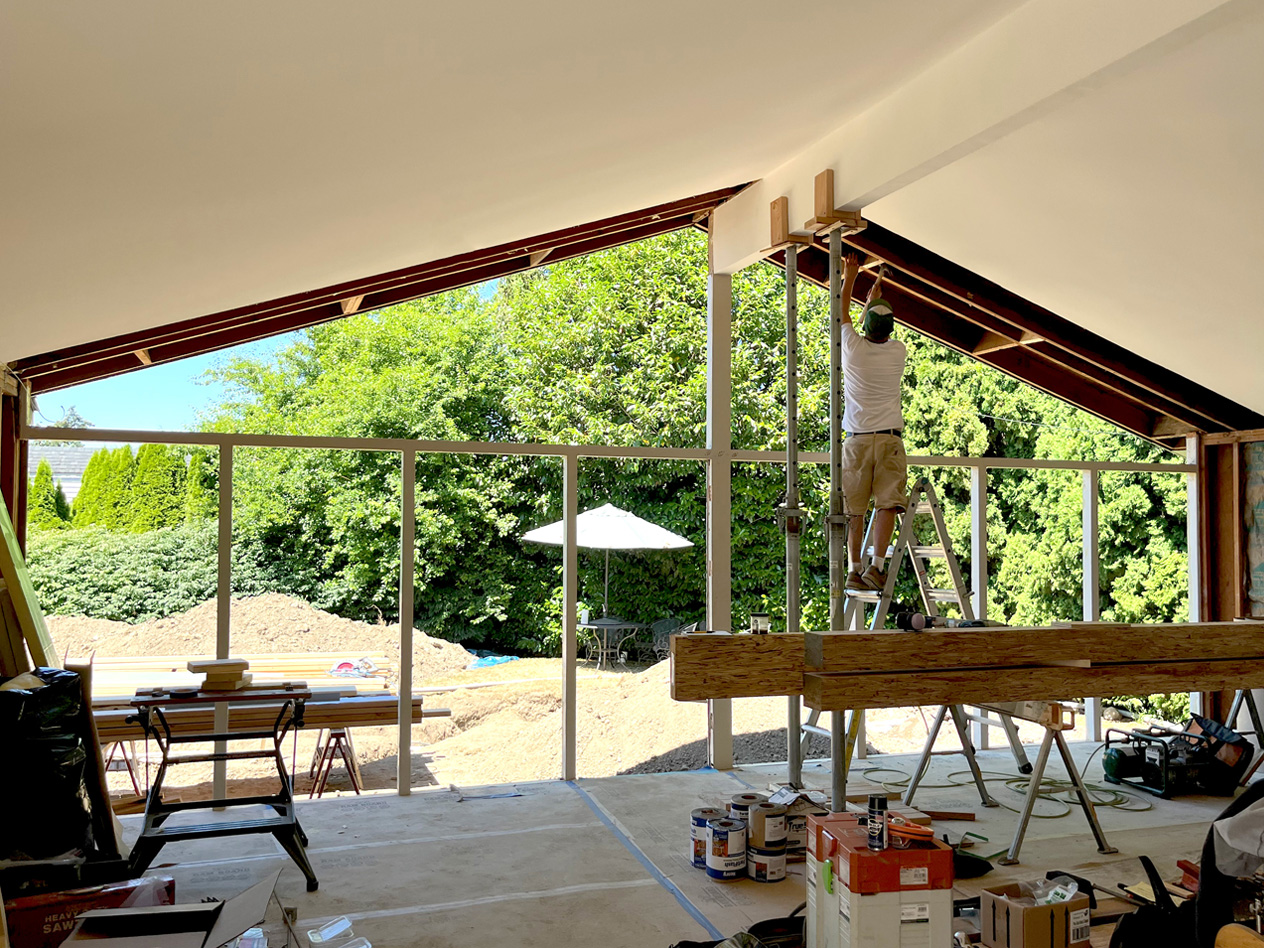 WE'VE MOVED!
After seven years in Capitol Hill, we've moved down to Columbia City! We're so excited about this change and can't wait to make this new space our own.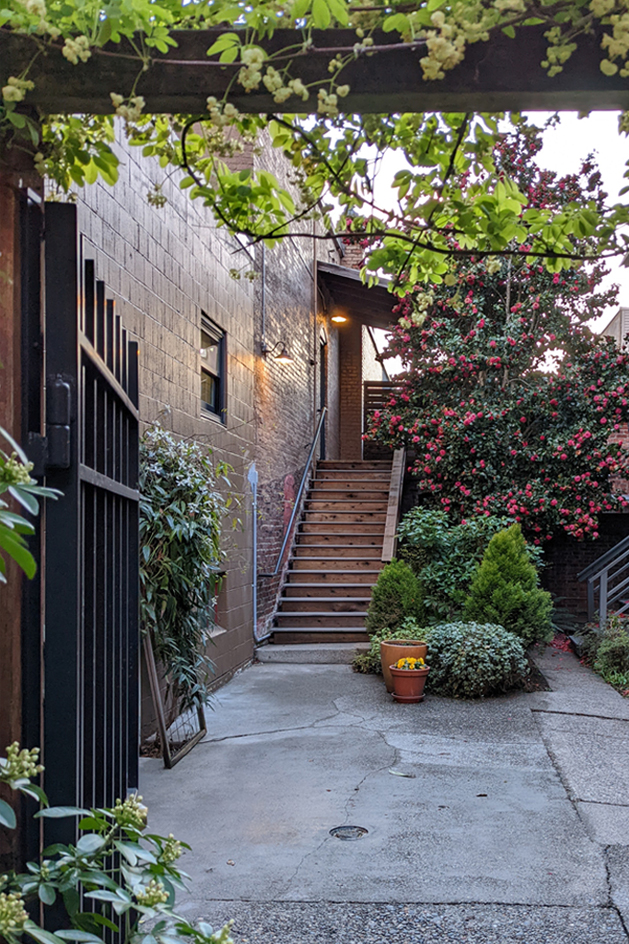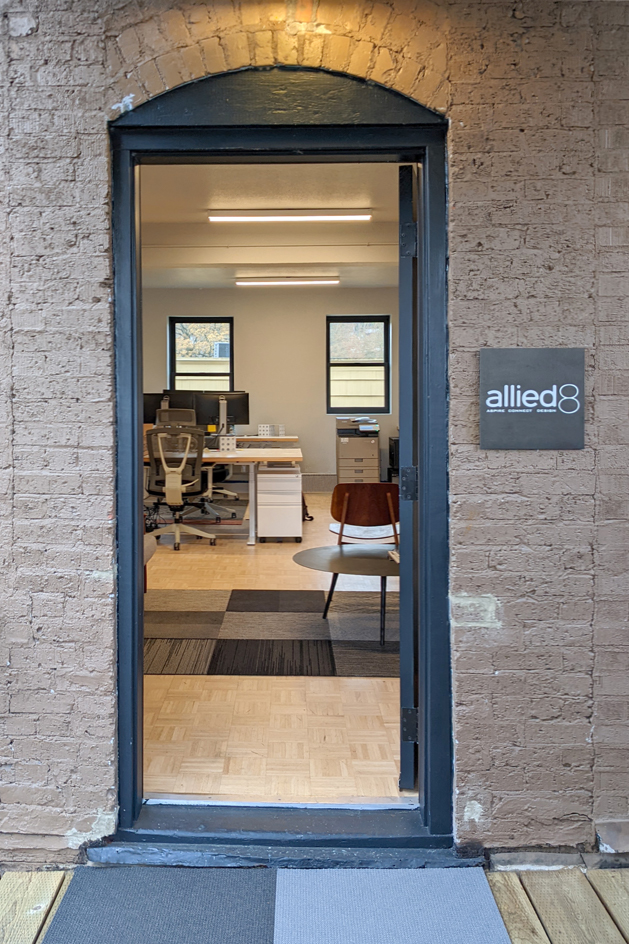 SPRING CONSTRUCTION SEASON
We have so many projects under construction! It's been fun to see the progress happen as our work becomes real with the support of a team of engineers, builders, interior designers, and others. Can't wait to show you the final projects.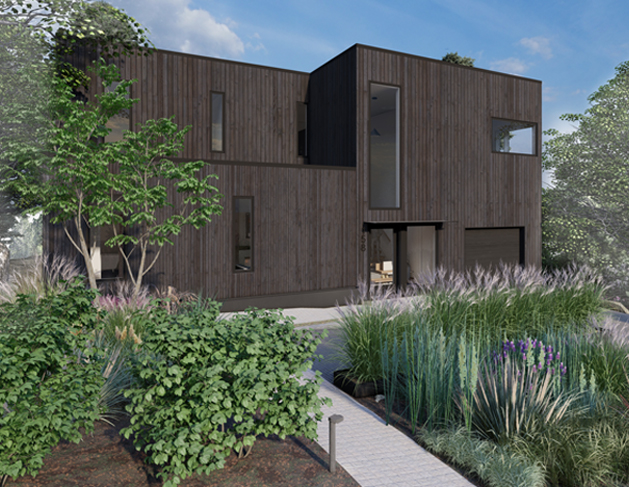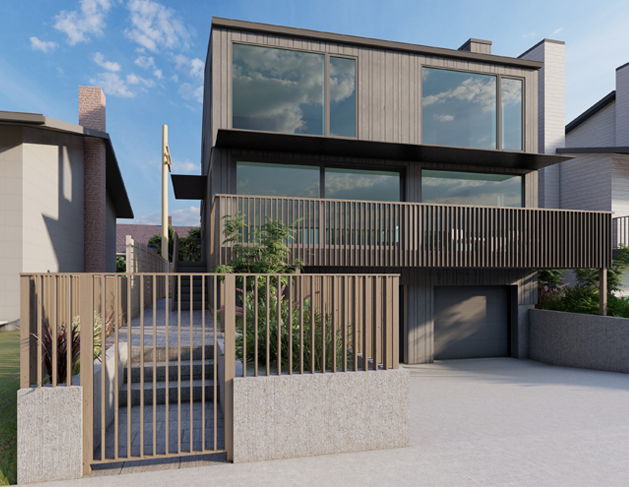 Leschi House
We're helping these homeowners bring their 1960s home up to date while improving views of Lake Washington.
Beach Drive House
This home has a stunning and unobstructed view of the Puget Sound. It was substantially redesigned and rebuilt in 1988, over a smaller 50's house. Now it's time for a modern update!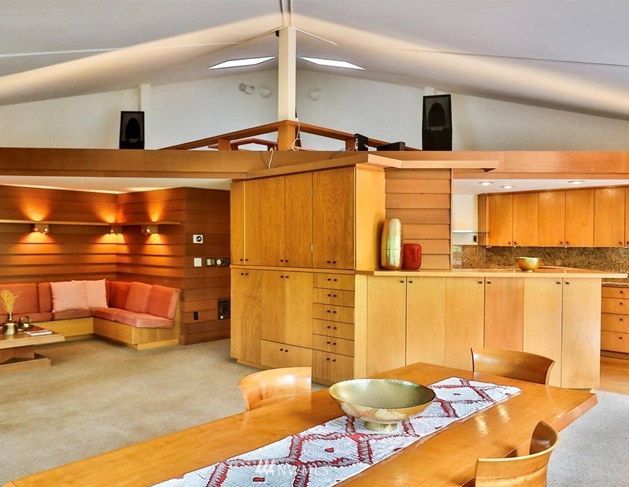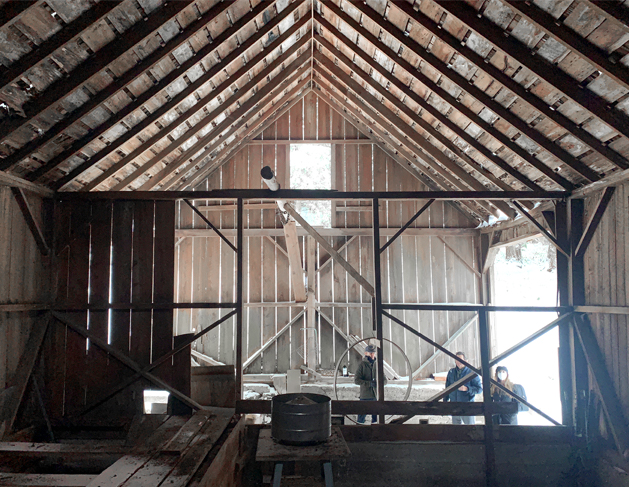 Mount Baker House
This home was designed in 1989 by Milton Stricker, a student of Frank Lloyd Wright. It is rigorous in its design concept and overall detailing. But many spaces and finishes are in need of an update. We are planning improvements to the floor plan (for better accessibility), and to all finishes and cabinetry, all while honoring the building's 'good bones' and core design principles.
Orcas Barn
This barn will provide the owners an amazing accessory 'lounge' space perfect for displaying art, playing records, sipping wine, and enjoying the view of West Sound. We are getting ready to submit for a permit!
A HARDSCAPE GROWING IN
We recently visited a project we finished last year for two families on Capitol Hill where, instead of dividing up their narrow side yards, they decided to skip the fencing and share the area freely. We designed the open space (with hardscaping, retaining walls and areas for landscaping) that was more than the sum of the two parts; we're happy to see this green garden getting good use!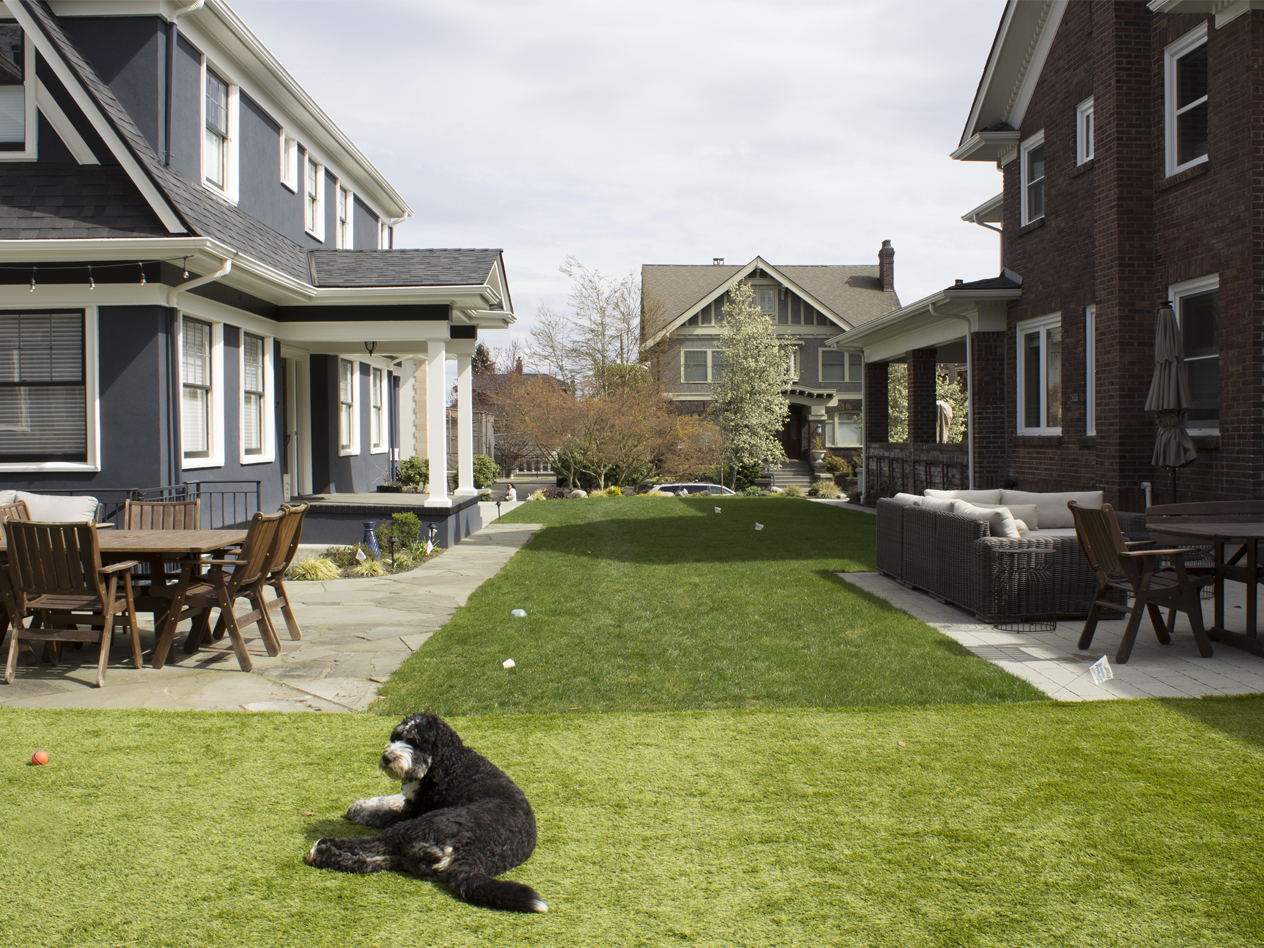 WE'RE HITTING THE ROAD!
Excited to be able to join the AIA San Francisco, Center for Architecture + Design and AIA SF's Housing Committee as a speaker for their annual two-day virtual symposium called "Housing+ Future Typologies for a Livable + Equitable San Francisco." We are joined by our friends at
Frolic
to discuss ways to ensure housing security for communities most at risk of displacement.
June 16 + 17 | 9-11AM (PST)
- Stefan, Barbara, Jessica, Hannah, Steve and Leah